With ten categories — Hardware, Household, Electrical, Furnishing, Car Accessories, Stationery & Sports, Toys, Gifts, Computer & Mobile Accessories, and Jewellery & Cosmetics — in each store, MR.DIY offers a wide selection of more than 18,000 types of products at some of the lowest prices on the market.
Mit zehn Kategorien – Eisenwaren, Haushalt, Elektro, Einrichtung, Autozubehör, Schreibwaren & Sport, Spielzeug, Geschenke, Computer- & Handyzubehör sowie Schmuck & Kosmetik – bietet MR.DIY in jedem Geschäft eine große Auswahl von mehr als 18.000 Arten von Produkte zu einigen der niedrigsten Preise auf dem Markt.
Avec dix catégories - matériel, ménage, électricité, ameublement, accessoires de voiture, papeterie et sports, jouets, cadeaux, accessoires informatiques et mobiles et bijoux et cosmétiques - dans chaque magasin, MR.DIY propose une large sélection de plus de 18 000 types de produits à des prix parmi les plus bas du marché.
MR.DIY предлагает в каждом магазине десять категорий: оборудование, товары для дома, электротехника, мебель, автомобильные аксессуары, канцелярские товары и спорт, игрушки, подарки, компьютерные и мобильные аксессуары, а также ювелирные изделия и косметику. продукты по одним из самых низких цен на рынке.
สินค้าหลักทั้ง 10 แผนก – ประกอบด้วย ฮาร์ดแวร์ เครื่องใช้ในครัวเรือน เครื่องใช้ไฟฟ้า อุปกรณ์ตกแต่งบ้าน อุปกรณ์ประดับยนต์ เครื่องเขียน และ อุปกรณ์กีฬา ของเล่น ของขวัญ อุปกรณ์คอมพิวเตอร์ และ โทรศัพท์มือถือ และเครื่องประดับ และ เครื่องสำอาง — ในแต่ละสาขาของมิสเตอร์. ดี.ไอ.วาย. มีสินค้าให้เลือกมากมายกว่า 18,000 รายการในราคาแสนย่อมเยา
MR.DIY在每家商店都有十个类别——五金、家居、电器、家具、汽车配件、文具和运动、玩具、礼品、电脑和手机配件以及珠宝和化妆品——提供超过18,000种类型的广泛选择 市场上一些最低价格的产品。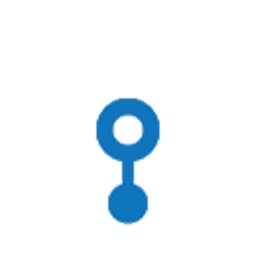 To meet all your needs and individual preferences, goods from all over the world are delivered to Hua Hin. The best Thai delicacies and products from other countries. Fashion boutiques and large chain stores of clothing and accessories. Wide assortment in sports stores. Large selection of electronic devices and computers. Exquisite furniture and interior items. Household goods and tools. A selection of the largest and most popular stores for your comfort. Enjoy the shopping !!