Black Mountain Wake Park Hua Hin - located on a fresh lake, equipped with an 800-meter cable, 10.5 meters high.
Speed 30 km / h

Cable rental.
600 THB (2 hours)
900 THB (4 hours)
1,200 THB (day)

10.00 AM - 5.00 PM
Black Mountain Wake Park Hua Hin - an einem frischen See gelegen, ausgestattet mit einem 800 Meter langen Kabel, 10,5 Meter hoch.
Geschwindigkeit 30 km/h

Kabelverleih.
600 Baht (2 Stunden)
900 Baht (4 Stunden)
1.200 THB (Tag)

10.00 - 17.00 Uhr
Black Mountain Wake Park Hua Hin - situé sur un lac frais, équipé d'un câble de 800 mètres, à 10,5 mètres de haut.
Vitesse 30 km/h

Location de câble.
600 THB (2 heures)
900 THB (4 heures)
1 200 THB (jour)

10h00 - 17h00
Black Mountain Wake Park Hua Hin - расположен на пресном озере, оборудован 800-метровым тросом, высотой 10,5 метров.
Скорость 30 км/ч

Аренда кабеля.
600 бат (2 часа)
900 бат (4 часа)
1200 бат (день)

10:00 - 17:00
แบล็คเมาน์เทน เวคพาร์ค หัวหิน - ตั้งอยู่ริมทะเลสาบอันสดชื่น พร้อมเคเบิลยาว 800 เมตร สูง 10.5 เมตร
ความเร็ว 30 กม. / ชม

เช่าเคเบิ้ล.
600 บาท (2 ชั่วโมง)
900 บาท (4 ชั่วโมง)
1,200 บาท (วัน)

10.00 - 17.00 น.
华欣黑山维克公园 - 位于清新的湖面上,配备 800 米电缆,高 10.5 米。
速度30公里/小时

电缆出租。
600 泰铢(2 小时)
900 泰铢(4 小时)
1,200 泰铢(天)

上午 10 点至下午 5 点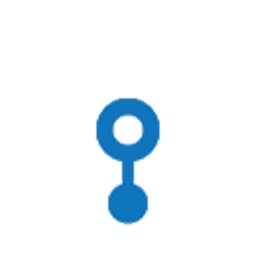 Keep yourself in top shape even on vacation and discover exciting new sports. Known for its stunning golf courses, unique landscape and traditional Thai hospitality, Hua Hin City makes them some of the finest in the entire Asian region. Atmospheric sports training camp in the legendary Muay Thai. State of the art fitness centers offering a variety of group activities. Popular centers for yoga and martial arts. And, of course, traditional water sports - wakeboarding and kitesurfing. And also a selection of sports sections for children.