Join a welcoming gym to help you by giving the right support at the right times, in the ways you want. Reach your goals with a variety of training options, guidance and friendly support

Open:

Monday till Saturday 6.30 till 21.30

Sunday 7.30 till 20h30
Treten Sie einem einladenden Fitnessstudio bei, das Ihnen hilft, indem es die richtige Unterstützung zur richtigen Zeit und auf die von Ihnen gewünschte Weise bietet. Erreichen Sie Ihre Ziele mit einer Vielzahl von Trainingsoptionen, Anleitung und freundlicher Unterstützung

Offen:

Montag bis Samstag 6.30 bis 21.30 Uhr

Sonntag 7.30 bis 20.30 Uhr
Rejoignez une salle de sport accueillante pour vous aider en vous apportant le bon soutien au bon moment, de la manière que vous souhaitez. Atteignez vos objectifs grâce à une variété d'options de formation, de conseils et d'un soutien amical

Ouvert:

Du lundi au samedi de 6h30 à 21h30

Dimanche 7.30 à 20h30
Присоединяйтесь к гостеприимному тренажерному залу, чтобы помочь вам, оказывая правильную поддержку в нужное время и так, как вы хотите. Достигайте своих целей с помощью различных вариантов обучения, рекомендаций и дружеской поддержки

Открытым:

C понедельника по субботу с 6.30 до 21.30

Воскресенье с 7:30 до 20:30
เข้าร่วมยิมที่ยินดีต้อนรับเพื่อช่วยเหลือคุณโดยให้การสนับสนุนที่เหมาะสมในเวลาที่เหมาะสม ในแบบที่คุณต้องการ บรรลุเป้าหมายด้วยตัวเลือกการฝึกอบรม คำแนะนำ และการสนับสนุนที่เป็นมิตรมากมาย

เปิด:

วันจันทร์ ถึง วันเสาร์ 6.30 น. ถึง 21.30 น.

วันอาทิตย์ 7.30 ถึง 20.30 น.
加入一个受欢迎的健身房,通过在正确的时间以您想要的方式提供正确的支持来帮助您。 通过各种培训选项、指导和友好支持实现您的目标

打开:

周一至周六 6.30 至 21.30

周日 7.30 至 20h30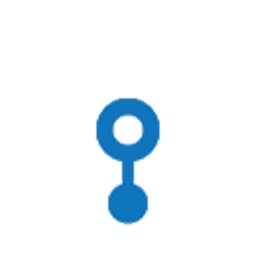 Keep yourself in top shape even on vacation and discover exciting new sports. Known for its stunning golf courses, unique landscape and traditional Thai hospitality, Hua Hin City makes them some of the finest in the entire Asian region. Atmospheric sports training camp in the legendary Muay Thai. State of the art fitness centers offering a variety of group activities. Popular centers for yoga and martial arts. And, of course, traditional water sports - wakeboarding and kitesurfing. And also a selection of sports sections for children.