Sailing Club Hua Hin is a family club where everyone can learn how to sail a sailboat. The allowed age is from 8 to 80 years. Professional instructors help children develop all the personal skills they need to navigate a boat. For talented children, there is an opportunity to get into the Thai national team. The courses are designed in accordance with international standards. There is full liability insurance.
Segelclub Hua Hin ist ein Familienclub, in dem jeder lernen kann, wie man ein Segelboot segelt. Das zulässige Alter beträgt 8 bis 80 Jahre. Professionelle Instruktoren helfen Kindern dabei, alle persönlichen Fähigkeiten zu entwickeln, die sie zum Navigieren in einem Boot benötigen. Für talentierte Kinder besteht die Möglichkeit, in die thailändische Nationalmannschaft einzusteigen. Die Kurse richten sich nach internationalen Standards. Es besteht eine Vollkaskoversicherung.
Sailing Club Hua Hin est un club familial où chacun peut apprendre à naviguer sur un voilier. L'âge autorisé est de 8 à 80 ans. Des instructeurs professionnels aident les enfants à développer toutes les compétences personnelles dont ils ont besoin pour naviguer sur un bateau. Pour les enfants talentueux, il y a une opportunité d'entrer dans l'équipe nationale thaïlandaise. Les cours sont conçus conformément aux normes internationales. Il existe une assurance responsabilité civile complète.
Sailing Club Hua Hin - это семейный клуб, где каждый может научиться управлять парусной лодкой. Допустимый возраст от 8 до 80 лет. Профессиональные инструкторы помогают детям развивать все личные навыки, необходимые для управления лодкой. Для талантливых детей есть возможность попасть в сборную Таиланда. Курсы разработаны в соответствии с международными стандартами. Есть полное страхование ответственности.
Sailing Club Hua Hin เป็นสโมสรสำหรับครอบครัวที่ทุกคนสามารถเรียนรู้วิธีการแล่นเรือใบ อายุที่อนุญาตคือ 8 ถึง 80 ปี ผู้สอนมืออาชีพช่วยให้เด็ก ๆ พัฒนาทักษะส่วนบุคคลทั้งหมดที่จำเป็นในการเดินเรือ สำหรับเด็กเก่งมีโอกาสติดทีมชาติไทย หลักสูตรได้รับการออกแบบตามมาตรฐานสากล มีประกันความรับผิดเต็ม
华欣帆船俱乐部是一个家庭俱乐部,每个人都可以学习如何驾驶帆船。允许年龄为8至80岁。专业的教师帮助孩子们发展他们驾驶一艘船所需要的所有个人技能。对于有天赋的孩子来说,有机会进入泰国国家队。这些课程是按照国际标准设计的。有全额责任保险。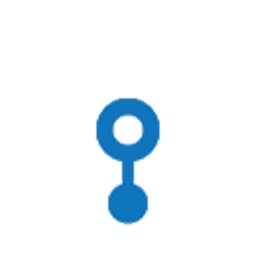 Keep yourself in top shape even on vacation and discover exciting new sports. Known for its stunning golf courses, unique landscape and traditional Thai hospitality, Hua Hin City makes them some of the finest in the entire Asian region. Atmospheric sports training camp in the legendary Muay Thai. State of the art fitness centers offering a variety of group activities. Popular centers for yoga and martial arts. And, of course, traditional water sports - wakeboarding and kitesurfing. And also a selection of sports sections for children.