Indoor swimming center for babies and children with warm water, ISO standard. Swimming training in a group of no more than 8 people with 2 teachers, divided by age and development of children. Swimming skills are taught using various types of water activities. With a focus on fun, using songs and games that are appropriate for every age.
Hallenbad für Babys und Kinder mit warmem Wasser, ISO-Norm. Schwimmtraining in einer Gruppe von nicht mehr als 8 Personen mit 2 Lehrern, aufgeteilt nach Alter und Entwicklung der Kinder. Schwimmkenntnisse werden mit verschiedenen Arten von Wasseraktivitäten vermittelt. Mit dem Fokus auf Spaß, mit Songs und Spielen, die für jedes Alter geeignet sind.
Centre de natation intérieur pour bébés et enfants avec eau chaude, norme ISO. Formation de natation dans un groupe de 8 personnes maximum avec 2 professeurs, divisé par âge et développement des enfants. Les techniques de natation sont enseignées en utilisant divers types d'activités nautiques. En mettant l'accent sur le plaisir, en utilisant des chansons et des jeux adaptés à tous les âges.
Крытый плавательный центр для младенцев и детей с теплой водой, стандарт ISO. Обучение плаванию в группе не более 8 человек с 2 преподавателями, разделенных по возрасту и развитию детей. Навыкам плавания обучают с использованием различных видов водных развлечений. С акцентом на веселье, используя песни и игры, подходящие для любого возраста.
ศูนย์ว่ายน้ำในร่มสำหรับทารกและเด็กด้วยน้ำอุ่นมาตรฐาน ISO. การฝึกว่ายน้ำเป็นกลุ่มไม่เกิน 8 คนโดยมีครู 2 คนแบ่งตามอายุและพัฒนาการของเด็ก มีการสอนทักษะการว่ายน้ำโดยใช้กิจกรรมทางน้ำประเภทต่างๆ โดยเน้นที่ความสนุกสนานโดยใช้เพลงและเกมที่เหมาะสมกับทุกวัย
室内游泳中心,为婴儿和儿童提供温水,ISO标准。游泳训练一组不超过8人,2名教师,按年龄和儿童发育情况划分。游泳技巧是通过各种水上活动来传授的。注重乐趣,使用适合每个年龄段的歌曲和游戏。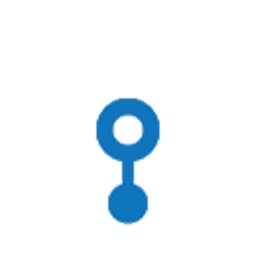 Keep yourself in top shape even on vacation and discover exciting new sports. Known for its stunning golf courses, unique landscape and traditional Thai hospitality, Hua Hin City makes them some of the finest in the entire Asian region. Atmospheric sports training camp in the legendary Muay Thai. State of the art fitness centers offering a variety of group activities. Popular centers for yoga and martial arts. And, of course, traditional water sports - wakeboarding and kitesurfing. And also a selection of sports sections for children.