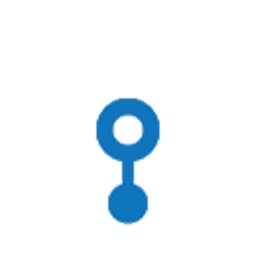 ​Golf is one of the most popular sports in Thailand. The country has more than 200 high-quality golf courses that have been awarded many awards. Hua Hin Golf Clubs have a unique design, landscape and high level of service. Hua Hin is the venue for a large number of golf competitions, both local and world-class. Everyone knows the world-famous golfer Tiger Woods, but did you know that he is half Thai? His mother, Kultida Punsawad, was born in Kanchanaburi in Thailand, and they say that it was she who brought up in her son the life skills of mental stamina and concentration that are so necessary for a successful golf game. Unleash your hidden potential at the impeccable golf courses in Hua Hin.
Most fitness clubs have trainers available for personal training and advice. Personal trainers can develop a personalized fitness program just for you. They also supervise all training at the club. Some health clubs have pools and boxing grounds. Gyms have a free weights area (dumbbells and barbells), treadmills, exercise bikes, strength and cardio machines.
Feel inner harmony and unity with the outside world on snow-white beaches in the rays of the rising sun. In yoga studios you will find followers of various practices and directions. The best yoga masters will help you raise your level of physical fitness, relieve stress and find harmony and tranquility. All yoga schools offer group and individual classes.
Muay Thai or "Thai boxing" is a popular sport in Thailand, it is also called the "art of eight limbs," because the match uses 8 points of contact, fists, elbows, lower legs and knees. In Thai boxing, great importance is given to the physical condition and development of the body, special complexes of exercises and body recovery after training have been developed. And since sparring fights are not a mandatory part of training, Thai boxing is very popular among people of all ages. Regular training allows you to keep your body in good shape and open up new possibilities for your body. The best Thai boxing clubs in Hua Hin is waiting for you!
Hua Hin is a great place for lovers of such active sports as kitesurfing. The best kitesurf schools are happy to open the door for you to a world of new sensations and emotions. The vast expanse of the ocean and the wind inviting you to play on the waves, feel yourself part of this world. For professionals and amateurs who have an IKO certificate, kitesurfing centers are ready to offer a large selection of professional equipment for rent. Also near the city there are two closed lakes equipped with special cables and an obstacle course for wakeboarding.