The company is engaged in the diagnosis and practical control of pests in the city of Hua Hin, using only environmentally friendly technologies. Free check of the condition of your home. The company has an excellent, professional and high-quality team that will protect your home and family from any pests.
Das Unternehmen beschäftigt sich mit der Diagnose und praktischen Bekämpfung von Schädlingen in der Stadt Hua Hin und verwendet ausschließlich umweltfreundliche Technologien. Kostenlose Überprüfung des Zustands Ihres Hauses. Das Unternehmen verfügt über ein ausgezeichnetes, professionelles und qualitativ hochwertiges Team, das Ihr Zuhause und Ihre Familie vor Schädlingen schützt.
La société est engagée dans le diagnostic et le contrôle pratique des parasites dans la ville de Hua Hin, en utilisant uniquement des technologies respectueuses de l'environnement. Vérification gratuite de l'état de votre logement. L'entreprise dispose d'une équipe excellente, professionnelle et de haute qualité qui protégera votre maison et votre famille contre les parasites.
Компания занимается диагностикой и практической борьбой с вредителями в городе Хуа Хин, используя только экологически чистые технологии. Бесплатная проверка состояния вашего дома. В компании работает отличная, профессиональная и качественная команда, которая защитит ваш дом и семью от любых вредителей.
บริษัทมีส่วนร่วมในการวินิจฉัยและการควบคุมศัตรูพืชในเมืองหัวหินโดยใช้เทคโนโลยีที่เป็นมิตรต่อสิ่งแวดล้อมเท่านั้น ตรวจสภาพบ้านฟรี บริษัทมีทีมงานที่ยอดเยี่ยม เป็นมืออาชีพและมีคุณภาพสูงที่จะปกป้องบ้านและครอบครัวของคุณจากแมลงศัตรูพืช
该公司只采用环保技术,从事华欣市害虫的诊断和实际防治工作。免费检查你家的状况。公司拥有一支优秀的、专业的、高素质的团队,将保护您的家庭免受任何虫害的侵害。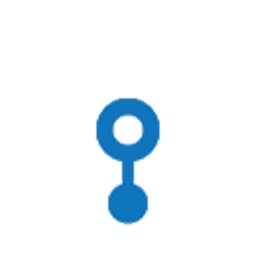 We bring to your attention the most popular services in Hua Hin. Agency services for organizing events and holidays. A wide range of household services, clean pools, pest control, first-class cleaning and garden care. Legal advice for business and lawyer services. Repair of electronics and household appliances. As well as ordering flowers, balloons and cakes.