The company offers its services in identifying and controlling pests in Hua Hin. Bed bugs, mosquitoes, cockroaches, ants, termites, rats, fleas and spiders. Complete solutions for commercial properties. Unique and effective means to prevent the spread of dangerous pests in your home.
Das Unternehmen bietet seine Dienstleistungen bei der Identifizierung und Bekämpfung von Schädlingen in Hua Hin an. Bettwanzen, Mücken, Kakerlaken, Ameisen, Termiten, Ratten, Flöhe und Spinnen. Komplettlösungen für Gewerbeimmobilien. Einzigartige und wirksame Mittel, um die Ausbreitung gefährlicher Schädlinge in Ihrem Zuhause zu verhindern.
L'entreprise propose ses services d'identification et de contrôle des parasites à Hua Hin. Punaises de lit, moustiques, cafards, fourmis, termites, rats, puces et araignées. Solutions complètes pour les propriétés commerciales. Des moyens uniques et efficaces pour empêcher la propagation de nuisibles dangereux dans votre maison.
Компания предлагает свои услуги по выявлению и борьбе с вредителями в Хуа Хине. Постельные клопы, комары, тараканы, муравьи, термиты, крысы, блохи и пауки. Комплексные решения для коммерческой недвижимости. Уникальное и эффективное средство для предотвращения распространения опасных вредителей в вашем доме.
บริษัทให้บริการในการระบุและควบคุมศัตรูพืชในหัวหิน ตัวเรือด ยุง แมลงสาบ มด ปลวก หนู หมัดและแมงมุม โซลูชั่นที่สมบูรณ์สำหรับคุณสมบัติเชิงพาณิชย์ วิธีการที่ไม่เหมือนใครและมีประสิทธิภาพในการป้องกันการแพร่กระจายของศัตรูพืชอันตรายในบ้านของคุณ
该公司提供华欣害虫识别和防治服务。臭虫、蚊子、蟑螂、蚂蚁、白蚁、老鼠、跳蚤和蜘蛛。商业地产的完整解决方案。独特而有效的方法来防止有害生物在家中传播。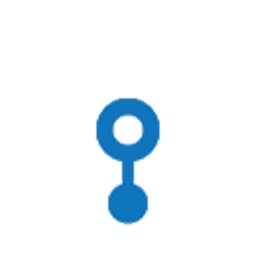 We bring to your attention the most popular services in Hua Hin. Agency services for organizing events and holidays. A wide range of household services, clean pools, pest control, first-class cleaning and garden care. Legal advice for business and lawyer services. Repair of electronics and household appliances. As well as ordering flowers, balloons and cakes.