Legal Services Hua Hin is a one-stop service center for foreigners who want to get advice on Thai law from an English-speaking lawyer. The office is conveniently located at the Makro Food Service parking lot, which is 5 km north of Hua Hin city center on the road to Cha-am and Bangkok.
Legal Services Hua Hin ist ein One-Stop-Service-Center für Ausländer, die sich von einem englischsprachigen Anwalt zum thailändischen Recht beraten lassen möchten. Das Büro befindet sich in günstiger Lage auf dem Parkplatz des Makro Food Service, der 5 km nördlich des Stadtzentrums von Hua Hin an der Straße nach Cha-am und Bangkok liegt.
Services juridiques Hua Hin est un centre de services à guichet unique pour les étrangers qui souhaitent obtenir des conseils sur le droit thaïlandais auprès d'un avocat anglophone. Le bureau est idéalement situé sur le parking Makro Food Service, à 5 km au nord du centre-ville de Hua Hin sur la route de Cha-am et Bangkok.
Юридические услуги Хуахин - это универсальный сервисный центр для иностранцев, которые хотят получить консультацию по тайскому праву у англоговорящего юриста. Офис удобно расположен на стоянке Makro Food Service, которая находится в 5 км к северу от центра Хуахина, по дороге в Чаам и Бангкок.
Legal Services Hua Hin เป็นศูนย์บริการครบวงจรสำหรับชาวต่างชาติที่ต้องการขอคำแนะนำเกี่ยวกับกฎหมายไทยจากทนายความที่พูดภาษาอังกฤษ สำนักงานตั้งอยู่ที่ลานจอดรถของแม็คโคร ฟู้ดเซอร์วิส ซึ่งอยู่ห่างจากใจกลางเมืองหัวหินไปทางเหนือ 5 กม. บนถนนไปชะอำและกรุงเทพฯ
Legal Services Hua Hin เป็นศูนย์บริการครบวงจรสำหรับชาวต่างชาติที่ต้องการขอคำแนะนำเกี่ยวกับกฎหมายไทยจากทนายความที่พูดภาษาอังกฤษ สำนักงานตั้งอยู่ที่ลานจอดรถของแม็คโคร ฟู้ดเซอร์วิส ซึ่งอยู่ห่างจากใจกลางเมืองหัวหินไปทางเหนือ 5 กม. บนถนนไปชะอำและกรุงเทพฯ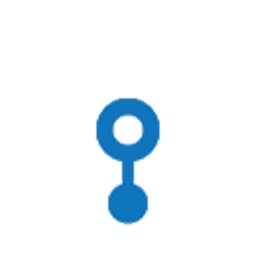 We bring to your attention the most popular services in Hua Hin. Agency services for organizing events and holidays. A wide range of household services, clean pools, pest control, first-class cleaning and garden care. Legal advice for business and lawyer services. Repair of electronics and household appliances. As well as ordering flowers, balloons and cakes.