Fresh flower arrangements, flower bouquets, artificial flowers, flower bouquets, flower vases, flower baskets, fruit baskets. Flower decoration services for various ceremonies. Rental of wedding props at an affordable price. Object decoration services such as photo booths, stages, counters, arches, artificial flower stands and more. Delivery service in Hua Hin and all over Thailand.
Frische Blumenarrangements, Blumensträuße, Kunstblumen, Blumensträuße, Blumenvasen, Blumenkörbe, Obstkörbe. Blumendekorationsservice für verschiedene Zeremonien. Vermietung von Hochzeitsrequisiten zu einem erschwinglichen Preis. Objektdekorationsdienste wie Fotokabinen, Bühnen, Theken, Bögen, Kunstblumenständer und mehr. Lieferservice in Hua Hin und ganz Thailand.
Compositions de fleurs fraîches, bouquets de fleurs, fleurs artificielles, bouquets de fleurs, vases à fleurs, paniers de fleurs, paniers de fruits. Services de décoration florale pour diverses cérémonies. Location d'accessoires de mariage à un prix abordable. Services de décoration d'objets tels que cabines photo, scènes, comptoirs, arches, stands de fleurs artificielles et plus encore. Service de livraison à Hua Hin et dans toute la Thaïlande.
Композиции из свежих цветов, цветочные букеты, искусственные цветы, цветочные букеты, вазы для цветов, цветочные корзины, корзины с фруктами. Услуги по оформлению цветов для различных церемоний. Прокат свадебного реквизита по доступной цене. Услуги по декорированию объектов: фотобудки, сцены, стойки, арки, подставки для искусственных цветов и многое другое. Служба доставки в Хуа Хине и по всему Таиланду.
การจัดดอกไม้สด ช่อดอกไม้ ดอกไม้ประดิษฐ์ ช่อดอกไม้ แจกันดอกไม้ กระเช้าดอกไม้ กระเช้าผลไม้ บริการจัดดอกไม้ในงานพิธีต่างๆ ให้เช่าอุปกรณ์ประกอบฉากงานแต่งงานในราคาไม่แพง บริการตกแต่งวัตถุ เช่น ตู้ถ่ายภาพ เวที เคาน์เตอร์ ซุ้ม ซุ้มดอกไม้ประดิษฐ์ และอื่นๆ บริการจัดส่งในหัวหินและทั่วไทย
采购产品鲜花安排,花束,人造花,花束,花瓶,花篮,果篮。为各种仪式提供鲜花装饰服务。以实惠的价格租赁婚礼道具。对象装饰服务,如摄影亭,舞台,柜台,拱门,人工花架等。在华欣和泰国各地提供送货服务。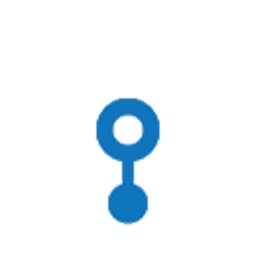 We bring to your attention the most popular services in Hua Hin. Agency services for organizing events and holidays. A wide range of household services, clean pools, pest control, first-class cleaning and garden care. Legal advice for business and lawyer services. Repair of electronics and household appliances. As well as ordering flowers, balloons and cakes.