The company offers a wide range of products, customers can also create their own style. Whether it's a wedding, birthday, surprise, congratulation, apology, or balloons for your kids. You can pick up your order at the store or order door-to-door delivery.
Das Unternehmen bietet eine breite Produktpalette an, Kunden können auch ihren eigenen Stil kreieren. Ob Hochzeit, Geburtstag, Überraschung, Gratulation, Entschuldigung oder Luftballons für Ihre Kinder. Sie können Ihre Bestellung im Geschäft abholen oder eine Lieferung von Tür zu Tür bestellen.
L'entreprise propose une large gamme de produits, les clients peuvent également créer leur propre style. Que ce soit un mariage, un anniversaire, une surprise, des félicitations, des excuses ou des ballons pour vos enfants. Vous pouvez récupérer votre commande en magasin ou commander la livraison à domicile.
Компания предлагает широкий ассортимент товаров, покупатели также могут создать свой стиль. Будь то свадьба, день рождения, сюрприз, поздравление, извинения или воздушные шары для ваших детей. Вы можете забрать свой заказ в магазине или заказать доставку «от двери до двери».
บริษัทนำเสนอผลิตภัณฑ์ที่หลากหลาย ลูกค้าสามารถสร้างสไตล์ของตัวเองได้ ไม่ว่าจะเป็นงานแต่งงาน วันเกิด เซอร์ไพรส์ การแสดงความยินดี ขอโทษ หรือลูกโป่งสำหรับลูกๆ ของคุณ คุณสามารถรับสินค้าได้ที่ร้านหรือสั่งจัดส่งแบบ door-to-door
本公司提供的产品种类繁多,客户也可以创造自己的风格。无论是婚礼、生日、惊喜、祝贺、道歉,还是给孩子的气球。你可以在商店取单,也可以订送货上门。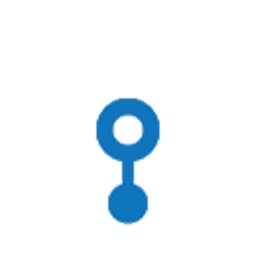 We bring to your attention the most popular services in Hua Hin. Agency services for organizing events and holidays. A wide range of household services, clean pools, pest control, first-class cleaning and garden care. Legal advice for business and lawyer services. Repair of electronics and household appliances. As well as ordering flowers, balloons and cakes.