A small and cozy zoo, a lot of different animals and birds. All animals can be fed and take photos. On the territory there is a cafe and the sale of souvenirs. We recommend visiting this place in the morning or in the evening when there is no daytime heat.
Ein kleiner und gemütlicher Zoo, viele verschiedene Tiere und Vögel. Alle Tiere können gefüttert und fotografiert werden. Auf dem Territorium gibt es ein Café und den Verkauf von Souvenirs. Wir empfehlen, diesen Ort morgens oder abends zu besuchen, wenn es tagsüber keine Hitze gibt.
Un petit zoo confortable, beaucoup d'animaux et d'oiseaux différents. Tous les animaux peuvent être nourris et prendre des photos. Sur le territoire, il y a un café et la vente de souvenirs. Nous vous recommandons de visiter cet endroit le matin ou le soir lorsqu'il n'y a pas de chaleur pendant la journée.
Небольшой уютный зоопарк, много разных зверей и птиц. Всех животных можно покормить и сфотографировать. На территории есть кафе и продажа сувениров. Рекомендуем посещать это место утром или вечером, когда нет дневной жары.
สวนสัตว์ขนาดเล็กบรรยากาศสบาย ๆ มีสัตว์และนกนานาชนิดมากมาย สัตว์ทุกชนิดสามารถให้อาหารและถ่ายรูปได้ ในอาณาเขตมีร้านกาแฟและขายของที่ระลึก เราขอแนะนำให้เยี่ยมชมสถานที่แห่งนี้ในตอนเช้าหรือตอนเย็นเมื่อไม่มีความร้อนในตอนกลางวัน
一个小而舒适的动物园,有很多不同的动物和鸟类。所有的动物都可以喂食和拍照。领土上有一家咖啡馆,出售纪念品。我们建议在白天或晚上没有热的时候去这个地方。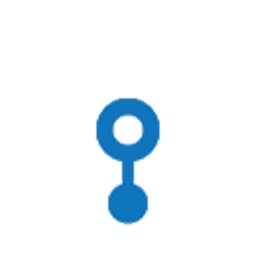 Are you looking for what to see and where to go in Hua Hin? We bring to your attention a selection of the most interesting places and attractions of the city of Hua Hin in Thailand. Active activities such as water parks, go-karts, ATV and more. Popular tourist spots such as exhibitions, observation decks and various cultural events. The best tourist spots where you can touch the nature of Thailand, caves, lakes, waterfalls and national parks. The most popular attractions in Hua Hin, the world famous Phraya Nakhon Cave, Mrigadayavan Royal Palace and others. Zoological parks and farms for the whole family. Places for fishing enthusiasts, try to catch the legendary arapaima fish, which can weigh 100 kg or more. Welcome to Hua Hin.