Wonderful zoo near Hua Hin. Many different animals and birds, some animals are often released from their enclosures and they freely move around the territory of the park, such as deer, sheep, pigs, horses, which is a hallmark of this park. In the park you can feed the fish in the pond, rabbits, horses, deer, sheep and parrots. You can also ride a pony and rent a bike for a child for more fun moving around the park. The main feature of the park is the large lion, which will happily pose for you for your photos. Also in the park, there are peacocks, Alpaca, crocodiles and other animals.
Wunderbarer Zoo in der Nähe von Hua Hin. Viele verschiedene Tiere und Vögel, einige Tiere werden oft aus ihren Gehegen befreit und bewegen sich frei im Gebiet des Parks, wie Hirsche, Schafe, Schweine, Pferde, was ein Markenzeichen dieses Parks ist. Im Park können Sie die Fische im Teich, Kaninchen, Pferde, Hirsche, Schafe und Papageien füttern. Sie können auch ein Pony reiten und ein Fahrrad für ein Kind mieten, um mehr Spaß im Park zu haben. Das Hauptmerkmal des Parks ist der große Löwe, der gerne für Sie für Ihre Fotos posiert. Auch im Park gibt es Pfauen, Alpaka, Krokodile und andere Tiere.
Magnifique zoo près de Hua Hin. De nombreux animaux et oiseaux différents, certains animaux sont souvent libérés de leurs enclos et se déplacent librement sur le territoire du parc, tels que cerfs, moutons, cochons, chevaux, ce qui est une caractéristique de ce parc. Dans le parc, vous pouvez nourrir les poissons de l'étang, les lapins, les chevaux, les cerfs, les moutons et les perroquets. Vous pouvez également monter un poney et louer un vélo pour un enfant pour plus de plaisir à vous déplacer dans le parc. La principale caractéristique du parc est le grand lion, qui posera avec plaisir pour vous pour vos photos. Toujours dans le parc, il y a des paons, des alpagas, des crocodiles et d'autres animaux.
Замечательный зоопарк недалеко от Хуа Хина. Многие животные и птицы, некоторые животные часто выпускаются из своих вольеров и свободно перемещаются по территории парка, например, олени, овцы, свиньи, лошади, что является визитной карточкой этого парка. В парке можно покормить рыб в пруду, кроликов, лошадей, оленей, овец и попугаев. Также можно покататься на пони и взять напрокат велосипед для ребенка, чтобы передвигаться по парку было еще веселее. Главная особенность парка - большой лев, который с радостью позирует вам на фотографиях. Также в парке водятся павлины, альпаки, крокодилы и другие животные.
สวนสัตว์มหัศจรรย์ใกล้หัวหิน สัตว์และนกหลายชนิดสัตว์บางชนิดมักถูกปล่อยออกจากกรงและพวกมันเคลื่อนที่ไปรอบ ๆ พื้นที่ของอุทยานได้อย่างอิสระเช่นกวางแกะหมูม้าซึ่งเป็นจุดเด่นของสวนสาธารณะแห่งนี้ ในสวนสาธารณะคุณสามารถให้อาหารปลาในสระน้ำกระต่ายม้ากวางแกะและนกแก้ว คุณยังสามารถขี่ม้าและเช่าจักรยานสำหรับเด็กเพื่อความสนุกสนานในการเดินทางรอบสวนสาธารณะ จุดเด่นหลักของสวนคือสิงโตตัวใหญ่ซึ่งจะโพสท่าถ่ายรูปให้คุณอย่างมีความสุข นอกจากนี้ในสวนยังมีนกยูงอัลปาก้าจระเข้และสัตว์อื่น ๆ
在华欣附近有一个很棒的动物园。许多不同的动物和鸟类,一些动物经常从围栏中释放出来,它们在公园的领土上自由活动,如鹿、羊、猪、马,这是这个公园的标志。在公园里你可以喂池塘里的鱼、兔子、马、鹿、羊和鹦鹉。你也可以骑一匹小马,为孩子租一辆自行车,让他们在公园里玩得更开心。公园的主要特色是大狮子,它会很乐意为你拍照。公园里还有孔雀、羊驼、鳄鱼等动物。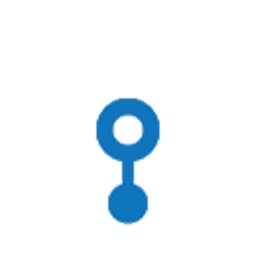 Are you looking for what to see and where to go in Hua Hin? We bring to your attention a selection of the most interesting places and attractions of the city of Hua Hin in Thailand. Active activities such as water parks, go-karts, ATV and more. Popular tourist spots such as exhibitions, observation decks and various cultural events. The best tourist spots where you can touch the nature of Thailand, caves, lakes, waterfalls and national parks. The most popular attractions in Hua Hin, the world famous Phraya Nakhon Cave, Mrigadayavan Royal Palace and others. Zoological parks and farms for the whole family. Places for fishing enthusiasts, try to catch the legendary arapaima fish, which can weigh 100 kg or more. Welcome to Hua Hin.