The Camel Republic invites you to a unique amusement theme park. In the park, you can see and feed such exotic and friendly animals as giraffe, camel, alpaca, flamingo, etc. There is also a wide variety of attractions perfect for the whole family. Everyone will love the wonderful scenic views at this incredible location. Camel republic official souvenir stores and Holly Wood Studio Store offer an exclusive and beautiful gift such animal plush toy gift or beautiful T-shirt. The park also offers a variety of food and drinks.
Die Kamelrepublik lädt Sie in einen einzigartigen Vergnügungspark ein. Im Park können Sie exotische und freundliche Tiere wie Giraffen, Kamele, Alpakas, Flamingos usw. sehen und füttern. Es gibt auch eine Vielzahl von Attraktionen, die perfekt für die ganze Familie sind. Jeder wird die wundervolle Aussicht an diesem unglaublichen Ort lieben. Die offiziellen Souvenirläden der Kamelrepublik und der Holly Wood Studio Store bieten ein exklusives und wunderschönes Geschenk wie ein Plüschtiergeschenk für Tiere oder ein wunderschönes T-Shirt. Der Park bietet auch eine Vielzahl von Speisen und Getränken.
The Camel Republic vous invite dans un parc d'attractions unique. Dans le parc, vous pouvez voir et nourrir des animaux exotiques et sympathiques comme la girafe, le chameau, l'alpaga, le flamant rose, etc. Il existe également une grande variété d'attractions parfaites pour toute la famille. Tout le monde adorera les magnifiques vues panoramiques de cet endroit incroyable. Les magasins de souvenirs officiels de la république de chameau et Holly Wood Studio Store offrent un cadeau exclusif et magnifique, comme un cadeau en peluche animal ou un beau T-shirt. Le parc propose également une variété de plats et de boissons.
Camel Republic приглашает вас в уникальный тематический парк развлечений. В парке можно увидеть и покормить таких экзотических и дружелюбных животных, как жираф, верблюд, альпака, фламинго и т. Д. Здесь также есть множество аттракционов, подходящих для всей семьи. Всем понравятся чудесные живописные виды в этом невероятном месте. Официальные сувенирные магазины Camel republic и Holly Wood Studio Store предлагают эксклюзивный и красивый подарок - плюшевую игрушку в виде животных или красивую футболку. В парке также представлен широкий выбор еды и напитков.
The Camel Republic ขอเชิญคุณเข้าสู่สวนสนุกที่ไม่เหมือนใคร ในสวนคุณสามารถดูและให้อาหารสัตว์แปลก ๆ และเป็นมิตรเช่นยีราฟอูฐอัลปาก้านกฟลามิงโก ฯลฯ นอกจากนี้ยังมีสถานที่ท่องเที่ยวมากมายที่เหมาะสำหรับทั้งครอบครัว ทุกคนจะต้องหลงรักทัศนียภาพอันงดงามของสถานที่อันน่าทึ่งแห่งนี้ ร้านขายของที่ระลึกอย่างเป็นทางการของ Camel republic และ Holly Wood Studio Store มอบของขวัญสุดพิเศษและสวยงามเช่นของขวัญของเล่นตุ๊กตาสัตว์หรือเสื้อยืดสวย ๆ สวนสาธารณะยังให้บริการอาหารและเครื่องดื่มนานาชนิด
骆驼共和国邀请你到一个独特的游乐园。在公园里,你可以看到和喂养像长颈鹿、骆驼、羊驼、火烈鸟等奇异而友好的动物。还有各种各样的景点,非常适合全家。每个人都会喜欢在这个令人难以置信的地方的美丽景色。骆驼共和国官方纪念品商店和霍利伍德工作室商店提供独家和美丽的礼物,如动物毛绒玩具礼物或漂亮的T恤衫。公园还提供各种食物和饮料。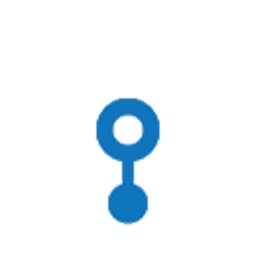 Are you looking for what to see and where to go in Hua Hin? We bring to your attention a selection of the most interesting places and attractions of the city of Hua Hin in Thailand. Active activities such as water parks, go-karts, ATV and more. Popular tourist spots such as exhibitions, observation decks and various cultural events. The best tourist spots where you can touch the nature of Thailand, caves, lakes, waterfalls and national parks. The most popular attractions in Hua Hin, the world famous Phraya Nakhon Cave, Mrigadayavan Royal Palace and others. Zoological parks and farms for the whole family. Places for fishing enthusiasts, try to catch the legendary arapaima fish, which can weigh 100 kg or more. Welcome to Hua Hin.