A small but very cozy farm near Hua Hin. The farm has sheep, goats, deer, piglets and various birds. All animals are very friendly and sociable, young children are just delighted with them. Also on the territory there is an interesting playground with a suspension rope bridge, a great place for games and photos.
Ein kleiner aber sehr gemütlicher Bauernhof in der Nähe von Hua Hin. Die Farm hat Schafe, Ziegen, Hirsche, Ferkel und verschiedene Vögel. Alle Tiere sind sehr freundlich und kontaktfreudig, kleine Kinder sind einfach begeistert von ihnen. Auch auf dem Territorium gibt es einen interessanten Spielplatz mit einer Hängebrücke, ein großartiger Ort für Spiele und Fotos.
Une petite ferme mais très confortable près de Hua Hin. La ferme possède des moutons, des chèvres, des cerfs, des porcelets et divers oiseaux. Tous les animaux sont très sympathiques et sociables, les jeunes enfants en sont tout simplement ravis. Également sur le territoire, il y a une aire de jeux intéressante avec un pont de corde suspendu, un endroit idéal pour les jeux et les photos.
Небольшая, но очень уютная ферма недалеко от Хуахина. На ферме содержатся овцы, козы, олени, поросята и разные птицы. Все животные очень дружелюбны и общительны, маленькие дети просто в восторге от них. Также на территории есть интересная детская площадка с подвесным веревочным мостом, отличное место для игр и фото.
ฟาร์มเล็ก ๆ แต่น่าอยู่ใกล้หัวหิน ฟาร์มมีแกะแพะกวางลูกหมูและนกนานาชนิด สัตว์ทุกตัวมีความเป็นมิตรและเข้ากับคนง่ายเด็กเล็ก ๆ ก็พอใจกับพวกมัน นอกจากนี้ในพื้นที่ยังมีสนามเด็กเล่นที่น่าสนใจพร้อมสะพานเชือกซึ่งเป็นสถานที่ที่เหมาะสำหรับเล่นเกมและถ่ายรูป
华欣附近的一个小而舒适的农场。农场里有绵羊、山羊、鹿、小猪和各种各样的鸟。所有的动物都是非常友好和善于交际的,小孩子们只是喜欢它们。领土上还有一个有趣的游乐场,有一座悬索桥,是一个游戏和拍照的好地方。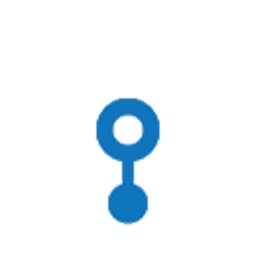 Are you looking for what to see and where to go in Hua Hin? We bring to your attention a selection of the most interesting places and attractions of the city of Hua Hin in Thailand. Active activities such as water parks, go-karts, ATV and more. Popular tourist spots such as exhibitions, observation decks and various cultural events. The best tourist spots where you can touch the nature of Thailand, caves, lakes, waterfalls and national parks. The most popular attractions in Hua Hin, the world famous Phraya Nakhon Cave, Mrigadayavan Royal Palace and others. Zoological parks and farms for the whole family. Places for fishing enthusiasts, try to catch the legendary arapaima fish, which can weigh 100 kg or more. Welcome to Hua Hin.