Historically theme park in Hua Hin. In the park you will see giant statues of seven famous Thai kings. You can also visit the museum of Thai history, which focuses on the biographies and achievements of the seven kings on display. The park is used by the Royal Thai Armed Forces for parades, ceremonies welcoming foreign dignitaries, and other special events.
Historisch Themenpark in Hua Hin. Im Park sehen Sie riesige Statuen von sieben berühmten thailändischen Königen. Sie können auch das Museum für thailändische Geschichte besuchen, das sich auf die Biografien und Errungenschaften der sieben ausgestellten Könige konzentriert. Der Park wird von den Royal Thai Armed Forces für Paraden, Zeremonien zur Begrüßung ausländischer Würdenträger und andere besondere Veranstaltungen genutzt.
Parc à thème historique à Hua Hin. Dans le parc, vous verrez des statues géantes de sept célèbres rois thaïlandais. Vous pouvez également visiter le musée de l'histoire thaïlandaise, qui se concentre sur les biographies et les réalisations des sept rois exposés. Le parc est utilisé par les forces armées royales thaïlandaises pour des défilés, des cérémonies d'accueil de dignitaires étrangers et d'autres événements spéciaux.
Исторический тематический парк в Хуахине. В парке вы увидите гигантские статуи семи известных тайских королей. Вы также можете посетить музей истории Таиланда, в котором представлены биографии и достижения семи королей. Парк используется Королевскими вооруженными силами Таиланда для проведения парадов, церемоний приветствия иностранных сановников и других специальных мероприятий.
สวนสนุกในอดีตในหัวหิน ในสวนสาธารณะคุณจะได้เห็นรูปปั้นยักษ์ของกษัตริย์ไทยที่มีชื่อเสียงทั้งเจ็ด คุณยังสามารถเยี่ยมชมพิพิธภัณฑ์ประวัติศาสตร์ไทยซึ่งเน้นไปที่ชีวประวัติและความสำเร็จของกษัตริย์ทั้งเจ็ดที่จัดแสดง กองทัพไทยใช้สวนสาธารณะสำหรับสวนสนามพิธีต้อนรับบุคคลสำคัญจากต่างประเทศและกิจกรรมพิเศษอื่น ๆ
华欣历史主题公园。在公园里你会看到七位泰国著名国王的巨大雕像。您还可以参观泰国历史博物馆,该博物馆集中展示了七位国王的生平和成就。这个公园被泰国皇家武装部队用于游行、欢迎外国政要的仪式和其他特殊活动。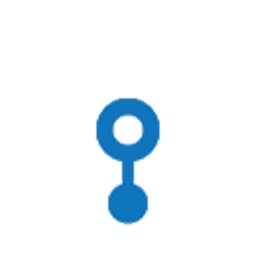 Are you looking for what to see and where to go in Hua Hin? We bring to your attention a selection of the most interesting places and attractions of the city of Hua Hin in Thailand. Active activities such as water parks, go-karts, ATV and more. Popular tourist spots such as exhibitions, observation decks and various cultural events. The best tourist spots where you can touch the nature of Thailand, caves, lakes, waterfalls and national parks. The most popular attractions in Hua Hin, the world famous Phraya Nakhon Cave, Mrigadayavan Royal Palace and others. Zoological parks and farms for the whole family. Places for fishing enthusiasts, try to catch the legendary arapaima fish, which can weigh 100 kg or more. Welcome to Hua Hin.