While relaxing in Hua Hin, don't forget to touch its history by visiting the royal palace built by King Rama VI in 1923. Built on the shore of the Gulf of Thailand. The palace is built of teak in the colonial style. An appointment is required to visit the palace. You can register on the palace official website.
Vergessen Sie beim Entspannen in Hua Hin nicht, seine Geschichte zu berühren, indem Sie den königlichen Palast besuchen, der 1923 von König Rama VI. Am Ufer des Golfs von Thailand erbaut wurde. Der Palast ist im Kolonialstil aus Teakholz erbaut. Für eine Besichtigung des Palastes ist ein Termin erforderlich. Sie können sich auf der offiziellen Website des Palastes registrieren.
En vous relaxant à Hua Hin, n'oubliez pas de toucher son histoire en visitant le palais royal, construit par le roi Rama VI en 1923 sur les rives du golfe de Thaïlande. Le palais est construit dans le style colonial du teck. Afin que vous puissiez faire une visite du palais, un rendez-vous est nécessaire. Vous pouvez vous inscrire sur le site officiel du palais.
Отдыхая в Хуахине, не забудьте прикоснуться к его истории, посетив королевский дворец, построенный королем Рамой VI в 1923 году на берегу Сиамского залива. Дворец построен в колониальном стиле из тикового дерева. Для того, чтобы совершить экскурсию по дворцу, необходима запись. Зарегистрироваться можно на официальном сайте дворца.
ขณะพักผ่อนในหัวหินอย่าลืมสัมผัสประวัติศาสตร์ด้วยการเยี่ยมชมพระราชวังซึ่งสร้างโดยรัชกาลที่ 6 ในปี พ.ศ. 2466 บนชายฝั่งทะเลอ่าวไทย พระราชวังสร้างด้วยไม้สักสไตล์โคโลเนียล เพื่อให้คุณได้เที่ยวชมพระราชวังจำเป็นต้องมีการนัดหมาย คุณสามารถลงทะเบียนได้ที่เว็บไซต์อย่างเป็นทางการของพระราชวัง
在华欣放松的同时,不要忘了参观皇家宫殿,这是国王拉玛六世于1923年在泰国湾沿岸建造的。这座宫殿是用柚木建造的殖民地风格。为了让你参观皇宫,需要预约。你可以在故宫的官方网站上注册。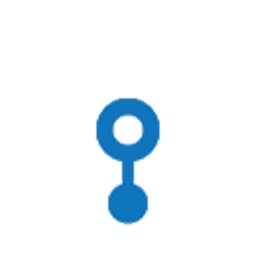 Are you looking for what to see and where to go in Hua Hin? We bring to your attention a selection of the most interesting places and attractions of the city of Hua Hin in Thailand. Active activities such as water parks, go-karts, ATV and more. Popular tourist spots such as exhibitions, observation decks and various cultural events. The best tourist spots where you can touch the nature of Thailand, caves, lakes, waterfalls and national parks. The most popular attractions in Hua Hin, the world famous Phraya Nakhon Cave, Mrigadayavan Royal Palace and others. Zoological parks and farms for the whole family. Places for fishing enthusiasts, try to catch the legendary arapaima fish, which can weigh 100 kg or more. Welcome to Hua Hin.