A very picturesque temple complex Khao Tao or Turtle Temple. Unique structure with many stairs and passages. There is a small museum of antiques at the topmost site. In the far part, closer to the ocean, there is a path going through the mountain. On it you can go to Sai Noi beach, go around the mountain and return to the entrance. There is also a freshwater lake, in the center of which there is a beautiful pavilion, in the evenings the pavilion is highlighted with lights.

​

Free admission.
Ein sehr malerischer Tempelkomplex Khao Tao oder Turtle Temple. Einzigartige Struktur mit vielen Treppen und Durchgängen. An der obersten Stelle befindet sich ein kleines Antiquitätenmuseum. Im äußersten Teil, näher am Meer, führt ein Weg durch den Berg. Darauf können Sie zum Strand von Sai Noi gehen, den Berg umrunden und zum Eingang zurückkehren. Es gibt auch einen Süßwassersee, in dessen Zentrum sich ein wunderschöner Pavillon befindet. Abends wird der Pavillon mit Lichtern beleuchtet.

Freier Eintritt.
Un complexe de temples très pittoresque Khao Tao ou Turtle Temple. Structure unique avec de nombreux escaliers et passages. Il y a un petit musée d'antiquités sur le site le plus élevé. Dans la partie éloignée, plus près de l'océan, il y a un chemin qui traverse la montagne. Là-dessus, vous pouvez aller à la plage de Sai Noi, faire le tour de la montagne et revenir à l'entrée. Il y a aussi un lac d'eau douce, au centre duquel se trouve un beau pavillon, le soir le pavillon est mis en valeur par des lumières.


Entrée libre.
Очень живописный храмовый комплекс Khao Tao или Turtle Temple. Уникальное строение с множеством лестниц и переходов. На самом верху расположен небольшой музей антиквариата. В дальней части, ближе к океану, через гору проходит тропа. По нему можно выйти на пляж Сай Ной, обогнуть гору и вернуться ко входу. Также есть пресноводное озеро, в центре которого стоит красивый павильон, по вечерам павильон подсвечивается огнями.


Вход свободный.
วัดเขาเต่าหรือวัดเต่าที่งดงามมาก โครงสร้างที่เป็นเอกลักษณ์มีบันไดและทางเดินมากมาย มีพิพิธภัณฑ์โบราณวัตถุขนาดเล็กที่ด้านบนสุด ในส่วนที่ห่างไกลใกล้กับมหาสมุทรมีเส้นทางผ่านภูเขา คุณสามารถไปที่หาดทรายน้อยไปรอบ ๆ ภูเขาและกลับไปที่ทางเข้า นอกจากนี้ยังมีทะเลสาบน้ำจืดในใจกลางซึ่งมีศาลาที่สวยงามในตอนเย็นศาลาจะมีการประดับไฟ

เข้าชมฟรี


一座非常风景如画的庙宇,由柯涛或甲鱼庙组成。独特的结构,有许多楼梯和通道。在最顶层有一个小型古董博物馆。在离海洋较近的远处,有一条小路穿过这座山。在这里你可以去西内海滩,绕着山走,然后回到入口。还有一个淡水湖,在湖的中心有一个美丽的亭子,晚上亭子被灯光照亮。

​

免费入场。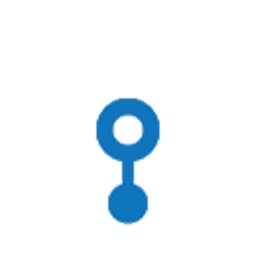 Are you looking for what to see and where to go in Hua Hin? We bring to your attention a selection of the most interesting places and attractions of the city of Hua Hin in Thailand. Active activities such as water parks, go-karts, ATV and more. Popular tourist spots such as exhibitions, observation decks and various cultural events. The best tourist spots where you can touch the nature of Thailand, caves, lakes, waterfalls and national parks. The most popular attractions in Hua Hin, the world famous Phraya Nakhon Cave, Mrigadayavan Royal Palace and others. Zoological parks and farms for the whole family. Places for fishing enthusiasts, try to catch the legendary arapaima fish, which can weigh 100 kg or more. Welcome to Hua Hin.