A magnificent temple complex on the mountain, at the foot there is a parking for fishing boats and a fresh seafood market. The summit can be reached in two ways, following the signs on the road or climbing the stairs from the side of Khao Takiab beach, where there is a large statue of the Golden Buddha. This location is also popular because it offers stunning panoramic views of Hua Hin and the Gulf of Thailand. Be careful in this area a lot of monkeys.



Free admission.
Ein prächtiger Tempelkomplex am Berg, am Fuße gibt es einen Parkplatz für Fischerboote und einen Markt für frische Meeresfrüchte. Der Gipfel kann auf zwei Arten erreicht werden: Folgen Sie den Schildern auf der Straße oder steigen Sie die Treppe vom Strand von Khao Takiab hinauf, wo sich eine große Statue des Goldenen Buddha befindet. Dieser Ort ist auch beliebt, weil er einen atemberaubenden Panoramablick auf Hua Hin und den Golf von Thailand bietet. Seien Sie vorsichtig in diesem Bereich viele Affen.



Freier Eintritt.
Un magnifique complexe de temples sur la montagne, au pied il y a un parking pour les bateaux de pêche et un marché de fruits de mer frais. Le sommet peut être atteint de deux manières, en suivant les panneaux sur la route ou en montant les escaliers du côté de la plage de Khao Takiab, où se trouve une grande statue du Bouddha d'or. Cet emplacement est également populaire car il offre une vue panoramique imprenable sur Hua Hin et le golfe de Thaïlande. Soyez prudent dans ce domaine beaucoup de singes.



Entrée libre.
Великолепный храмовый комплекс на горе, у подножия есть стоянка для рыбацких лодок и рынок свежих морепродуктов. На вершину можно подняться двумя способами: по указателям на дороге или подняться по лестнице со стороны пляжа Као Такиаб, где находится большая статуя Золотого Будды. Это место популярно еще и потому, что с него открываются потрясающие панорамные виды на Хуахин и Сиамский залив. Будьте осторожны, в этом районе много обезьян.



Вход свободный.
วัดที่สวยงามบนภูเขาที่เชิงเขามีที่จอดเรือสำหรับเรือประมงและตลาดอาหารทะเลสด ยอดเขาสามารถขึ้นได้สองทางตามป้ายบอกทางหรือขึ้นบันไดจากด้านข้างของหาดเขาตะเกียบซึ่งมีพระพุทธรูปทองคำองค์ใหญ่ สถานที่แห่งนี้ยังเป็นที่นิยมเนื่องจากมีทัศนียภาพอันงดงามของหัวหินและอ่าวไทยในมุมกว้าง ระวังในบริเวณนี้ลิงเยอะ

เข้าชมฟรี
山上有一个宏伟的寺庙建筑群,山脚下有一个渔船停车场和一个新鲜的海鲜市场。可以通过两种方式到达山顶,沿着道路上的标志或从有大型金佛雕像的Khao Takiab海滩一侧爬楼梯。这个位置也很受欢迎,因为它提供了华欣和泰国湾令人惊叹的全景。在这一带要小心很多猴子。

免费入场。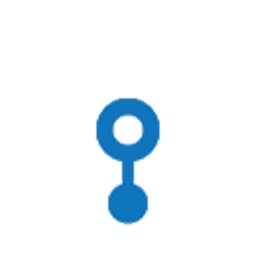 Are you looking for what to see and where to go in Hua Hin? We bring to your attention a selection of the most interesting places and attractions of the city of Hua Hin in Thailand. Active activities such as water parks, go-karts, ATV and more. Popular tourist spots such as exhibitions, observation decks and various cultural events. The best tourist spots where you can touch the nature of Thailand, caves, lakes, waterfalls and national parks. The most popular attractions in Hua Hin, the world famous Phraya Nakhon Cave, Mrigadayavan Royal Palace and others. Zoological parks and farms for the whole family. Places for fishing enthusiasts, try to catch the legendary arapaima fish, which can weigh 100 kg or more. Welcome to Hua Hin.