A unique temple complex in Hua Hin, dedicated to the famous Luang Pu Tuat (1582 - 1682). Stories about the miraculous abilities of this monk have been passed down from generation to generation for over 300 years. Many people in Thailand, Singapore, Malaysia and other countries believe that amulets with the image of Luang Pu Tuat have great protective properties, ensuring safety during disasters, especially saving the lives of believers in terrible road accidents. The park has a shady grove, a pond, a cafe and free parking.

​

Free admission.
Ein einzigartiger Tempelkomplex in Hua Hin, der dem berühmten Luang Pu Tuat (1582 - 1682) gewidmet ist. Geschichten über die wundersamen Fähigkeiten dieses Mönchs werden seit über 300 Jahren von Generation zu Generation weitergegeben. Viele Menschen in Thailand, Singapur, Malaysia und anderen Ländern glauben, dass Amulette mit dem Bild von Luang Pu Tuat hervorragende Schutzeigenschaften haben, die die Sicherheit bei Katastrophen gewährleisten und insbesondere das Leben von Gläubigen bei schrecklichen Verkehrsunfällen retten. Der Park verfügt über einen schattigen Hain, einen Teich, ein Café und kostenlose Parkplätze.

.

Freier Eintritt.
Un complexe de temples unique à Hua Hin, dédié au célèbre Luang Pu Tuat (1582 - 1682). Les histoires sur les capacités miraculeuses de ce moine se transmettent de génération en génération depuis plus de 300 ans. De nombreuses personnes en Thaïlande, à Singapour, en Malaisie et dans d'autres pays pensent que les amulettes à l'image de Luang Pu Tuat ont de grandes propriétés protectrices, garantissant la sécurité lors de catastrophes, en particulier sauvant la vie de croyants dans de terribles accidents de la route. Le parc dispose d'un bosquet ombragé, d'un étang, d'un café et d'un parking gratuit.


Entrée libre.
Уникальный храмовый комплекс в Хуахине, посвященный знаменитому Луанг Пу Туат (1582 - 1682). Рассказы о чудесных способностях этого монаха передаются из поколения в поколение уже более 300 лет. Многие жители Таиланда, Сингапура, Малайзии и других стран считают, что амулеты с изображением Луанг Пу Туат обладают прекрасными защитными свойствами, обеспечивая безопасность во время стихийных бедствий, особенно спасая жизни верующих в ужасных дорожно-транспортных происшествиях. В парке есть тенистая роща, пруд, кафе и бесплатная парковка.

Вход свободный.
วัดที่มีเอกลักษณ์เฉพาะตัวในหัวหินสร้างขึ้นเพื่ออุทิศให้กับหลวงปู่ทวดที่มีชื่อเสียง (พ.ศ. 1582 - 1682) เรื่องราวเกี่ยวกับความสามารถอันน่าอัศจรรย์ของพระรูปนี้ได้รับการถ่ายทอดจากรุ่นสู่รุ่นมากว่า 300 ปี หลายคนในประเทศไทยสิงคโปร์มาเลเซียและประเทศอื่น ๆ เชื่อว่าพระเครื่องที่มีรูปหลวงปู่ทวดมีคุณสมบัติในการป้องกันภัยที่ดีเยี่ยมเพื่อความปลอดภัยในช่วงภัยพิบัติโดยเฉพาะอย่างยิ่งการช่วยชีวิตผู้ศรัทธาในอุบัติเหตุทางถนนที่เลวร้าย สวนสาธารณะมีป่าละเมาะที่ร่มรื่นสระน้ำคาเฟ่และที่จอดรถฟรี

เข้าชมฟรี
华欣一座独特的寺庙建筑群,供奉著名的琅勃图(1582-1682)。关于这位和尚的神奇能力的故事已经一代一代地流传了300多年。泰国、新加坡、马来西亚等国的许多人认为,带有琅勃图形象的护身符具有很强的防护性能,能确保灾难期间的安全,尤其能在可怕的交通事故中挽救信徒的生命。公园里有一个荫凉的小树林,一个池塘,一个咖啡馆和免费停车场。

​

免费入场。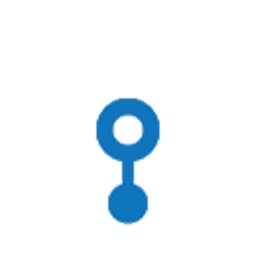 Are you looking for what to see and where to go in Hua Hin? We bring to your attention a selection of the most interesting places and attractions of the city of Hua Hin in Thailand. Active activities such as water parks, go-karts, ATV and more. Popular tourist spots such as exhibitions, observation decks and various cultural events. The best tourist spots where you can touch the nature of Thailand, caves, lakes, waterfalls and national parks. The most popular attractions in Hua Hin, the world famous Phraya Nakhon Cave, Mrigadayavan Royal Palace and others. Zoological parks and farms for the whole family. Places for fishing enthusiasts, try to catch the legendary arapaima fish, which can weigh 100 kg or more. Welcome to Hua Hin.