Magnificent panoramic view of Hua Hin. There are 6 points with different reviews. The most popular are points 4 and 5 here there are fences, wooden flooring and a convenient trail. The rest of the places have retained their natural appearance, and you can enjoy the view surrounded by wildlife. Be careful, this mountain is home to a lot of monkeys. The entrance is free!
Herrlicher Panoramablick auf Hua Hin. Es gibt 6 Punkte mit unterschiedlichen Bewertungen. Am beliebtesten sind die Punkte 4 und 5, hier gibt es Zäune, Holzböden und einen bequemen Weg. Der Rest der Orte hat sein natürliches Aussehen bewahrt und Sie können die Aussicht inmitten von Wildtieren genießen. Seien Sie vorsichtig, dieser Berg beherbergt viele Affen. Der Eintritt ist frei!
Magnifique vue panoramique sur Hua Hin. Il y a 6 points avec des critiques différentes. Les plus populaires sont les points 4 et 5 ici, il y a des clôtures, du parquet et un sentier pratique. Le reste des lieux a conservé son aspect naturel et vous pouvez profiter de la vue entourée par la faune. Attention, cette montagne abrite de nombreux singes. L'entrée est gratuite!
Великолепный панорамный вид на Хуа Хин. Есть 6 точек с разными отзывами. Самыми популярными являются пункты 4 и 5, здесь есть заборы, деревянный настил и удобная тропа. Остальные места сохранили свой естественный вид, и вы можете наслаждаться видом в окружении дикой природы. Будьте осторожны, эта гора является домом для множества обезьян. Вход бесплатный!
ทัศนียภาพอันงดงามของหัวหิน มี 6 คะแนนพร้อมบทวิจารณ์ที่แตกต่างกัน จุดที่ได้รับความนิยมมากที่สุดคือจุดที่ 4 และ 5 ที่นี่มีรั้วพื้นไม้และทางเดินที่สะดวกสบาย สถานที่อื่น ๆ ที่เหลือยังคงรูปลักษณ์ตามธรรมชาติและคุณสามารถเพลิดเพลินกับทิวทัศน์ที่ล้อมรอบไปด้วยสัตว์ป่า ระวังภูเขานี้เป็นที่อยู่อาศัยของลิงจำนวนมาก ทางเข้าฟรี!
华欣壮丽的全景。有6点不同的评论。最受欢迎的是第4点和第5点这里有栅栏,木地板和一个方便的小径。其余的地方保留了它们的自然风貌,你可以欣赏野生动物环绕的景色。小心,这座山是很多猴子的家。入口是免费的!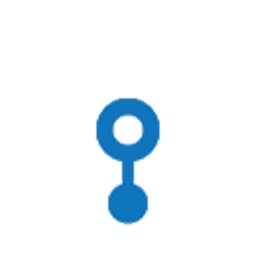 Are you looking for what to see and where to go in Hua Hin? We bring to your attention a selection of the most interesting places and attractions of the city of Hua Hin in Thailand. Active activities such as water parks, go-karts, ATV and more. Popular tourist spots such as exhibitions, observation decks and various cultural events. The best tourist spots where you can touch the nature of Thailand, caves, lakes, waterfalls and national parks. The most popular attractions in Hua Hin, the world famous Phraya Nakhon Cave, Mrigadayavan Royal Palace and others. Zoological parks and farms for the whole family. Places for fishing enthusiasts, try to catch the legendary arapaima fish, which can weigh 100 kg or more. Welcome to Hua Hin.