At the family resort, located on natural lakes in Hua Hin amazing catch waiting for you. In total, the resort has 32 species of sporting fish ranging from 5 lbs to 100 lbs, including Siamese carp, Common carp, Barramundi, Amazon redtail catfish, Marbled tiger catfish, Peacock bass, and many more! On fishing, all levels are welcome, from novice to expert and everyone in between.
Im Familienresort an natürlichen Seen in Hua Hin wartet ein fantastischer Fang auf Sie. Insgesamt hat das Resort 32 Arten von Sportfischen im Bereich von 5 bis 100 Pfund, darunter siamesische Karpfen, Karpfen, Barramundi, Amazonas-Rotschwanzwels, Marmorierter Tigerwels, Pfauenbarsch und viele mehr! Beim Angeln sind alle Niveaus willkommen, vom Anfänger bis zum Experten und allen dazwischen.
Dans le complexe familial, situé sur les lacs naturels de Hua Hin, des prises étonnantes vous attendent. Au total, la station compte 32 espèces de poissons sportifs allant de 5 à 100 livres, dont la carpe siamoise, la carpe commune, le barramundi, le poisson-chat à queue rouge d'Amazonie, le poisson-chat tigre marbré, le bar Peacock et bien d'autres! Sur la pêche, tous les niveaux sont les bienvenus, du novice à l'expert et à tous les intermédiaires.
На семейном курорте, расположенном на природных озерах Хуахина, вас ждет удивительный улов. В общей сложности на курорте обитает 32 вида спортивных рыб весом от 5 до 100 фунтов, в том числе сиамский карп, карп обыкновенный, баррамунди, амазонский краснохвостый сом, мраморный тигровый сом, павлиний окунь и многие другие! На рыбалке приветствуются все уровни, от новичка до эксперта и все, кто находится между ними.
ที่รีสอร์ทสำหรับครอบครัวซึ่งตั้งอยู่ริมทะเลสาบธรรมชาติในหัวหินที่น่าตื่นตาตื่นใจรอคุณอยู่ โดยรวมแล้วรีสอร์ทมีปลากีฬา 32 ชนิดที่มีขนาดตั้งแต่ 5 ปอนด์จนถึง 100 ปอนด์รวมถึงปลาคาร์พสยามปลาคาร์ฟธรรมดาปลาบารามันดีปลาดุกหางแดงอเมซอนปลาดุกเสือลายหินอ่อนนกยูงเบสและอื่น ๆ อีกมากมาย! ยินดีต้อนรับสำหรับการตกปลาทุกระดับตั้งแต่มือใหม่ไปจนถึงผู้เชี่ยวชาญและทุกคนในระหว่างนั้น
位于华欣天然湖泊上的家庭度假酒店,您将获得令人惊叹的惊喜。度假村共有32种运动鱼,体重从5磅到100磅不等,包括暹罗鲤、鲤鱼、梭鱼、亚马逊红尾鲶、大理石纹虎鲶、孔雀鲈等等!在钓鱼方面,从新手到专家,以及介于两者之间的所有人,都是受欢迎的。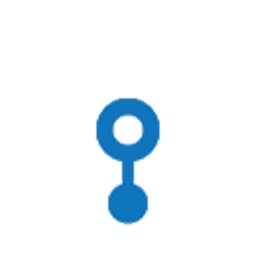 Are you looking for what to see and where to go in Hua Hin? We bring to your attention a selection of the most interesting places and attractions of the city of Hua Hin in Thailand. Active activities such as water parks, go-karts, ATV and more. Popular tourist spots such as exhibitions, observation decks and various cultural events. The best tourist spots where you can touch the nature of Thailand, caves, lakes, waterfalls and national parks. The most popular attractions in Hua Hin, the world famous Phraya Nakhon Cave, Mrigadayavan Royal Palace and others. Zoological parks and farms for the whole family. Places for fishing enthusiasts, try to catch the legendary arapaima fish, which can weigh 100 kg or more. Welcome to Hua Hin.