Museum of Modern Art 4D Images in Hua Hin. Great place to have some fun. Volumetric paintings and installations of various subjects will give you a good mood and inspire you to create wonderful photographs.
Museum für moderne Kunst 4D Bilder in Hua Hin. Es ist ein großartiger Ort, um Spaß zu haben. Volumetrische Gemälde und Installationen verschiedener Motive sorgen für gute Laune und inspirieren Sie zu wunderbaren Fotografien.
Musée d'art moderne 4D Images à Hua Hin. C'est un endroit idéal pour s'amuser. Des peintures volumétriques et des installations de sujets variés vous donneront une bonne humeur et vous inciteront à créer de magnifiques photographies.
Музей современного искусства 4D изображений в Хуа Хине. Отличное место, чтобы повеселиться. Объемные картины и инсталляции различной тематики подарит хорошее настроение и вдохновят на создание прекрасных фотографий.
พิพิธภัณฑ์ภาพศิลปะสมัยใหม่ 4 มิติในหัวหิน สถานที่ที่ดีเยี่ยมในการสนุกสนาน ภาพวาดปริมาตรและการติดตั้งวัตถุต่างๆจะทำให้คุณอารมณ์ดีและสร้างแรงบันดาลใจให้คุณสร้างสรรค์ภาพถ่ายที่ยอดเยี่ยม
华欣现代艺术馆4D影像。这是个好玩的好地方。各种题材的立体画和装置会给你一个好心情,激发你创作出精彩的照片。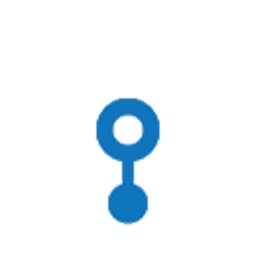 Are you looking for what to see and where to go in Hua Hin? We bring to your attention a selection of the most interesting places and attractions of the city of Hua Hin in Thailand. Active activities such as water parks, go-karts, ATV and more. Popular tourist spots such as exhibitions, observation decks and various cultural events. The best tourist spots where you can touch the nature of Thailand, caves, lakes, waterfalls and national parks. The most popular attractions in Hua Hin, the world famous Phraya Nakhon Cave, Mrigadayavan Royal Palace and others. Zoological parks and farms for the whole family. Places for fishing enthusiasts, try to catch the legendary arapaima fish, which can weigh 100 kg or more. Welcome to Hua Hin.