Want to enjoy fishing? Then you should definitely go to the Hua Hin fishing lodge. Great service and good value for money. Fish live on natural food from ponds and, of course, receive food from the crushed bait used by consumers, mainly bread and rice flour. On the territory of 2 ponds and 44 species of fish.
Möchten Sie gerne angeln? Dann sollten Sie unbedingt zur Fischerhütte Hua Hin gehen. Toller Service und ein gutes Preis-Leistungs-Verhältnis. Fische leben von natürlichen Nahrungsmitteln aus Teichen und erhalten natürlich Nahrung aus dem von den Verbrauchern verwendeten zerkleinerten Köder, hauptsächlich Brot und Reismehl. Auf dem Gebiet von 2 Teichen und 44 Fischarten.
Envie de profiter de la pêche? Ensuite, vous devriez absolument vous rendre au pavillon de pêche de Hua Hin. Excellent service et bon rapport qualité / prix. Les poissons vivent de la nourriture naturelle des étangs et, bien sûr, reçoivent de la nourriture de l'appât broyé utilisé par les consommateurs, principalement du pain et de la farine de riz. Sur le territoire de 2 étangs et 44 espèces de poissons.
Хотите насладиться рыбалкой? Тогда вам обязательно стоит отправиться в рыбацкий домик Хуахина. Отличный сервис и хорошее соотношение цены и качества. Рыба питается естественной пищей из прудов и, конечно же, получает пищу из измельченной наживки, используемой потребителями, в основном хлеба и рисовой муки. На территории 2 пруда и 44 вида рыб.
ต้องการสนุกกับการตกปลาหรือไม่? ถ้าอย่างนั้นคุณควรไปที่บ้านพักตกปลาหัวหินอย่างแน่นอน บริการสุดยอด.. คุ้มราคา. ปลาอาศัยอาหารตามธรรมชาติจากบ่อและแน่นอนว่าได้รับอาหารจากเหยื่อบดที่ผู้บริโภคใช้ซึ่งส่วนใหญ่เป็นขนมปังและแป้งข้าว ในอาณาเขต 2 บ่อ และปลา 44 ชนิด
想享受钓鱼的乐趣吗? 那你一定要去华欣钓鱼小屋。 优质的服务和物有所值。 鱼以池塘里的天然食物为食,当然,鱼也从消费者使用的碎饵中获取食物,主要是面包和米粉。 境内有 2 个池塘和 44 种鱼类。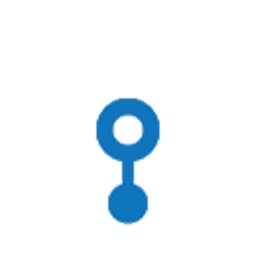 Are you looking for what to see and where to go in Hua Hin? We bring to your attention a selection of the most interesting places and attractions of the city of Hua Hin in Thailand. Active activities such as water parks, go-karts, ATV and more. Popular tourist spots such as exhibitions, observation decks and various cultural events. The best tourist spots where you can touch the nature of Thailand, caves, lakes, waterfalls and national parks. The most popular attractions in Hua Hin, the world famous Phraya Nakhon Cave, Mrigadayavan Royal Palace and others. Zoological parks and farms for the whole family. Places for fishing enthusiasts, try to catch the legendary arapaima fish, which can weigh 100 kg or more. Welcome to Hua Hin.