Cicada Market is an interesting and creative open-air place that invariably attracts a large number of visitors to Hua Hin. The performances of street actors and musicians. On the territory, there is an amphitheater in which theater groups give performances. Concert venue for the performance of musical groups. Professional artists bring their best work, and portrait painters will paint your portrait or draw a cheerful caricature. Many unique souvenirs, and various handicrafts made by local craftsmen. And of course an abundance of food and drinks for every taste.
Der Zikadenmarkt ist ein interessanter und kreativer Open-Air-Ort, der ausnahmslos eine große Anzahl von Besuchern nach Hua Hin lockt. Die Auftritte von Straßenschauspielern und Musikern. Auf dem Territorium gibt es ein Amphitheater, in dem Theatergruppen Aufführungen geben. Konzertort für die Aufführung von Musikgruppen. Professionelle Künstler bringen ihre besten Arbeiten mit, und Porträtmaler malen Ihr Porträt oder zeichnen eine fröhliche Karikatur. Viele einzigartige Souvenirs und verschiedene Handarbeiten von lokalen Handwerkern. Und natürlich eine Fülle an Speisen und Getränken für jeden Geschmack.
Le marché Cicada est un lieu en plein air intéressant et créatif qui attire invariablement un grand nombre de visiteurs à Hua Hin. Les performances d'acteurs de rue et de musiciens. Sur le territoire, il y a un amphithéâtre dans lequel des troupes de théâtre donnent des spectacles. Lieu de concert pour la représentation de groupes musicaux. Les artistes professionnels apportent leur meilleur travail, et les peintres portraitistes peindront votre portrait ou dessineront une caricature joyeuse. De nombreux souvenirs uniques et divers objets artisanaux fabriqués par des artisans locaux. Et bien sûr, une abondance de nourriture et de boissons pour tous les goûts.
Cicada Market - интересное и креативное место под открытым небом, неизменно привлекающее в Хуа Хин большое количество посетителей. Выступления уличных артистов и музыкантов. На территории работает амфитеатр, в котором дают представления театральные коллективы. Концертная площадка для выступления музыкальных коллективов. Профессиональные художники привезут свои лучшие работы, а художники-портретисты напишут ваш портрет или нарисуют веселую карикатуру. Множество уникальных сувениров и различных поделок местных мастеров. Ну и конечно же обилие еды и напитков на любой вкус.
ซิเคด้ามาร์เก็ตเป็นสถานที่กลางแจ้งที่น่าสนใจและสร้างสรรค์ที่ดึงดูดนักท่องเที่ยวจำนวนมากมาที่หัวหิน การแสดงของนักแสดงและนักดนตรีข้างถนน ในอาณาเขตมีอัฒจันทร์ที่กลุ่มละครให้การแสดง สถานที่จัดคอนเสิร์ตสำหรับการแสดงของกลุ่มดนตรี ศิลปินมืออาชีพนำผลงานที่ดีที่สุดของพวกเขามาให้และจิตรกรแนวตั้งจะวาดภาพบุคคลของคุณหรือวาดภาพล้อเลียนที่ร่าเริง ของที่ระลึกที่เป็นเอกลักษณ์มากมายและงานฝีมือต่าง ๆ ที่ทำโดยช่างฝีมือในท้องถิ่น และแน่นอนว่ามีอาหารและเครื่องดื่มมากมายสำหรับทุกรสนิยม
蝉市是一个有趣的,有创意的露天场所,总是吸引大量的游客来华欣。街头演员和音乐家的表演。在领土上有一个圆形剧场,剧团在里面表演。音乐团体演出的音乐会场地。专业的艺术家带来他们最好的作品,肖像画家会为你画肖像或画一幅欢快的漫画。许多独特的纪念品,以及当地工匠制作的各种手工艺品。当然还有各种口味的丰富食物和饮料。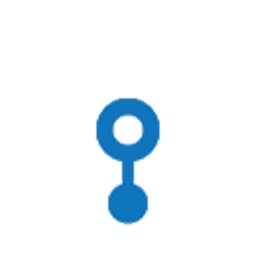 Are you looking for what to see and where to go in Hua Hin? We bring to your attention a selection of the most interesting places and attractions of the city of Hua Hin in Thailand. Active activities such as water parks, go-karts, ATV and more. Popular tourist spots such as exhibitions, observation decks and various cultural events. The best tourist spots where you can touch the nature of Thailand, caves, lakes, waterfalls and national parks. The most popular attractions in Hua Hin, the world famous Phraya Nakhon Cave, Mrigadayavan Royal Palace and others. Zoological parks and farms for the whole family. Places for fishing enthusiasts, try to catch the legendary arapaima fish, which can weigh 100 kg or more. Welcome to Hua Hin.