In the Khao Sam Roi Yot Nature Reserve, there is a popular attraction, Sai Cave. This is a small and very beautiful cave filled with stalactites and stalagmites. Be careful the route up to the entrance is quite complicated, 280 meters long on sharp and smooth stones. You will need a good pair of shoes, drinking water, camping clothes, excellent physical shape and a flashlight that you can take at the beginning of the climb for 40 baht. Not recommended for children. The cost of visiting is 200 baht for adults and 100 baht for teens. Attention if you have already purchased tickets to the park that day, just show them to the caretaker.
Im Naturschutzgebiet Khao Sam Roi Yot gibt es eine beliebte Attraktion, die Sai-Höhle. Dies ist eine kleine und sehr schöne Höhle voller Stalaktiten und Stalagmiten. Seien Sie vorsichtig, der Weg bis zum Eingang ist ziemlich kompliziert, 280 Meter lang auf scharfen und glatten Steinen. Sie benötigen ein gutes Paar Schuhe, Trinkwasser, Campingkleidung, eine hervorragende körperliche Verfassung und eine Taschenlampe, die Sie zu Beginn des Aufstiegs für 40 Baht mitnehmen können. Nicht für Kinder empfohlen. Die Kosten für einen Besuch betragen 200 Baht für Erwachsene und 100 Baht für Jugendliche. Achtung, wenn Sie an diesem Tag bereits Tickets für den Park gekauft haben, zeigen Sie diese einfach dem Hausmeister.
Dans la réserve naturelle de Khao Sam Roi Yot, il y a une attraction populaire, la grotte de Sai. C'est une petite et très belle grotte remplie de stalactites et de stalagmites. Attention le parcours jusqu'à l'entrée est assez compliqué, 280 mètres de long sur des pierres pointues et lisses. Vous aurez besoin d'une bonne paire de chaussures, d'eau potable, de vêtements de camping, d'une excellente forme physique et d'une lampe de poche que vous pourrez emporter au début de la montée pour 40 bahts. Non recommandé pour les enfants. Le coût de la visite est de 200 bahts pour les adultes et de 100 bahts pour les adolescents. Attention si vous avez déjà acheté des billets pour le parc ce jour-là, il vous suffit de les montrer au gardien.
В заповеднике Кхао Сам Рой Йот находится популярная достопримечательность - пещера Сай. Это небольшая и очень красивая пещера, заполненная сталактитами и сталагмитами. Будьте осторожны, маршрут до входа довольно сложный, протяженностью 280 метров по острым и гладким камням. Вам понадобится хорошая пара обуви, питьевая вода, походная одежда, отличная физическая форма и фонарик, который можно взять с собой в начале восхождения за 40 бат. Не рекомендуется детям. Стоимость посещения - 200 бат для взрослых и 100 бат для подростков. Внимание, если вы уже купили билеты в парк в этот день, просто покажите их смотрителю.
ในเขตอนุรักษ์ธรรมชาติเขาสามร้อยยอดมีสถานที่ท่องเที่ยวยอดนิยมคือถ้ำไทร นี่คือถ้ำขนาดเล็กและสวยงามมากเต็มไปด้วยหินงอกหินย้อย ระวังเส้นทางขึ้นไปที่ทางเข้าค่อนข้างซับซ้อนยาว 280 เมตรบนหินที่คมและเรียบ คุณจะต้องมีรองเท้าดีๆสักคู่น้ำดื่มเสื้อผ้าแคมปิ้งรูปร่างที่ดีเยี่ยมและไฟฉายที่คุณสามารถพกติดตัวไปได้ในราคา 40 บาท ไม่แนะนำสำหรับเด็ก ค่าเข้าชมผู้ใหญ่ 200 บาทวัยรุ่น 100 บาท ข้อควรระวังหากคุณซื้อตั๋วเข้าสวนในวันนั้นแล้วเพียงแค่แสดงให้เจ้าหน้าที่ดูแล
在Khao Sam Roi Yot自然保护区,有一个很受欢迎的景点,赛洞。这是一个很小很漂亮的洞穴,里面有钟乳石和石笋。小心,通往入口的路线相当复杂,在锋利光滑的石头上有280米长。你需要一双好鞋,饮用水,野营服,良好的身体形态和手电筒,你可以在40泰铢开始攀登。不建议儿童使用。成人和青少年的参观费分别为200泰铢和100泰铢。注意如果你已经买了当天去公园的票,就拿给管理员看。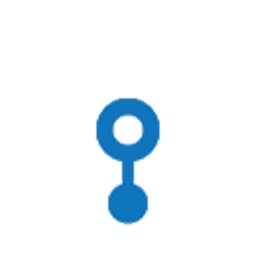 Are you looking for what to see and where to go in Hua Hin? We bring to your attention a selection of the most interesting places and attractions of the city of Hua Hin in Thailand. Active activities such as water parks, go-karts, ATV and more. Popular tourist spots such as exhibitions, observation decks and various cultural events. The best tourist spots where you can touch the nature of Thailand, caves, lakes, waterfalls and national parks. The most popular attractions in Hua Hin, the world famous Phraya Nakhon Cave, Mrigadayavan Royal Palace and others. Zoological parks and farms for the whole family. Places for fishing enthusiasts, try to catch the legendary arapaima fish, which can weigh 100 kg or more. Welcome to Hua Hin.