Kui Buri National Park is considered the best place to observe wild elephants, gaura, deer, jackals and other species. Located 80 km from the popular tourist city of Hua Hin. You cannot enter the safari zone by your own car, tours are carried out by rangers on a pickup truck and cost 850 baht for a group of a maximum of 8 people. Opening hours from 2 to 5 PM, it is recommended to arrive in the park after 3 PM, as the activity of animals increases in the evening. Entrance fees are 200 baht for an adult and 100 baht for children, 30 baht will be charged from cars.
Der Kui Buri National Park gilt als der beste Ort, um wilde Elefanten, Gaura, Hirsche, Schakale und andere Arten zu beobachten. Das Hotel liegt 80 km von der beliebten Touristenstadt Hua Hin entfernt. Sie können die Safari-Zone nicht mit Ihrem eigenen Auto betreten. Die Touren werden von Rangern mit einem Pickup durchgeführt und kosten 850 Baht für eine Gruppe von maximal 8 Personen. Öffnungszeiten von 14 bis 17 Uhr. Es wird empfohlen, nach 15 Uhr im Park anzukommen, da die Aktivität der Tiere abends zunimmt. Der Eintritt beträgt 200 Baht für einen Erwachsenen und 100 Baht für Kinder. 30 Baht werden für Autos berechnet.
Le parc national de Kui Buri est considéré comme le meilleur endroit pour observer les éléphants sauvages, les gauras, les cerfs, les chacals et d'autres espèces. Situé à 80 km de la ville touristique populaire de Hua Hin. Vous ne pouvez pas entrer dans la zone de safari avec votre propre voiture, les visites sont effectuées par des rangers en camionnette et coûtent 850 bahts pour un groupe de 8 personnes maximum. Horaires d'ouverture de 14h à 17h, il est recommandé d'arriver dans le parc après 15h, car l'activité des animaux augmente le soir. Les frais d'entrée sont de 200 bahts pour un adulte et de 100 bahts pour les enfants, 30 bahts seront facturés pour les voitures.
Национальный парк Куйбури считается лучшим местом для наблюдения за дикими слонами, гаурами, оленями, шакалами и другими видами. Находится в 80 км от популярного туристического города Хуахин. В зону сафари нельзя попасть на собственном автомобиле, туры проводятся рейнджерами на пикапе и стоят 850 бат на группу максимум 8 человек. Время работы с 14 до 17, в парк рекомендуется приходить после 15 часов, так как к вечеру активность животных возрастает. Входная плата составляет 200 бат для взрослого и 100 бат для ребенка, 30 бат взимается с машины.
อุทยานแห่งชาติกุยบุรีถือเป็นสถานที่ที่ดีที่สุดในการสังเกตช้างป่าเกอรากวางลิ่วล้อและสัตว์ชนิดอื่น ๆ อยู่ห่างจากเมืองท่องเที่ยวยอดนิยมอย่างหัวหิน 80 กม. คุณไม่สามารถเข้าไปในโซนซาฟารีด้วยรถยนต์ของคุณเองได้ทัวร์จะดำเนินการโดยทหารพรานบนรถกระบะและมีค่าใช้จ่าย 850 บาทสำหรับกลุ่มสูงสุด 8 คน ขอแนะนำให้มาถึงสวนสาธารณะหลัง 15:00 น. เนื่องจากกิจกรรมของสัตว์จะเพิ่มขึ้นในตอนเย็น ค่าเข้าชมผู้ใหญ่ 200 บาทเด็ก 100 บาทคิดจากรถยนต์ 30 บาท
奎布里国家公园被认为是观察野生大象、高卢鹿、鹿、豺狼等物种的最佳场所。距著名旅游城市华欣80公里。你不能自己开车进入狩猎区,旅游是由游骑兵用皮卡进行的,最多8人一组的费用为850泰铢。开放时间为下午2点至5点,建议下午3点后到达公园,因为晚上动物活动增加。成人入场费为200泰铢,儿童入场费为100泰铢,汽车入场费为30泰铢。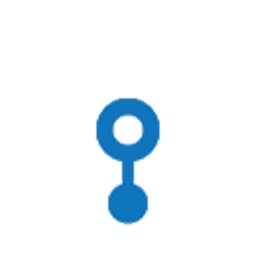 Are you looking for what to see and where to go in Hua Hin? We bring to your attention a selection of the most interesting places and attractions of the city of Hua Hin in Thailand. Active activities such as water parks, go-karts, ATV and more. Popular tourist spots such as exhibitions, observation decks and various cultural events. The best tourist spots where you can touch the nature of Thailand, caves, lakes, waterfalls and national parks. The most popular attractions in Hua Hin, the world famous Phraya Nakhon Cave, Mrigadayavan Royal Palace and others. Zoological parks and farms for the whole family. Places for fishing enthusiasts, try to catch the legendary arapaima fish, which can weigh 100 kg or more. Welcome to Hua Hin.