An observation deck in Khao Sam Roi Yot Park, at the top of 157 meters. From this point of view, an impressive all-round view of the surrounding valley and mountains opens. To climb this trail, special shoes and good physical shape are recommended. In this area, you can find long-tailed macaques and a large number of species of birds. Entrance fee, 200 baht for adults and 100 bai for children. Attention if you have already purchased tickets to the park that day, just present them. The second time you don't have to pay.
Eine Aussichtsplattform im Khao Sam Roi Yot Park auf 157 Metern Höhe. Von diesem Standpunkt aus eröffnet sich ein beeindruckender Rundumblick auf das umliegende Tal und die Berge. Um diesen Weg zu besteigen, werden spezielle Schuhe und eine gute körperliche Form empfohlen. In diesem Gebiet finden Sie Langschwanzmakaken und eine große Anzahl von Vogelarten. Eintrittspreis, 200 Baht für Erwachsene und 100 Bahi für Kinder. Achtung, wenn Sie an diesem Tag bereits Tickets für den Park gekauft haben, legen Sie diese einfach vor. Beim zweiten Mal müssen Sie nicht bezahlen.
Une plate-forme d'observation dans le parc de Khao Sam Roi Yot, au sommet de 157 mètres. De ce point de vue, une vue panoramique impressionnante sur la vallée et les montagnes environnantes s'ouvre. Pour gravir ce sentier, des chaussures spéciales et une bonne forme physique sont recommandées. Dans cette zone, vous pouvez trouver des macaques à longue queue et un grand nombre d'espèces d'oiseaux. Frais d'entrée, 200 bahts pour les adultes et 100 bai pour les enfants. Attention si vous avez déjà acheté des billets pour le parc ce jour-là, il vous suffit de les présenter. La deuxième fois, vous n'avez pas à payer.
Смотровая площадка в парке Као Сам Рой Йот, на высоте 157 метров. С этой точки зрения открывается впечатляющий круговой вид на окружающую долину и горы. Для восхождения по этой тропе рекомендуется специальная обувь и хорошая физическая форма. В этом районе можно встретить длиннохвостых макак и большое количество видов птиц. Входная плата 200 бат для взрослых и 100 бай для детей. Внимание, если вы уже приобрели билеты в парк в этот день, просто предъявите их. Во второй раз платить не нужно.
จุดชมวิวในอุทยานเขาสามร้อยยอดบนสุด 157 เมตร จากมุมมองนี้มุมมองรอบด้านที่น่าประทับใจของหุบเขาและภูเขาโดยรอบจะเปิดออก ในการปีนเส้นทางนี้แนะนำให้สวมรองเท้าพิเศษและรูปร่างที่ดี ในบริเวณนี้คุณสามารถพบลิงแสมหางยาวและนกนานาชนิด ค่าเข้าผู้ใหญ่ 200 บาทเด็ก 100 ไบ ข้อควรระวังหากคุณซื้อตั๋วเข้าสวนสนุกในวันนั้นแล้วเพียงแสดงบัตร ครั้งที่สองคุณไม่ต้องจ่าย
一个观景台在高山荣公园,在157米的顶端。从这个角度看,一个令人印象深刻的全面看法周围的山谷和山脉打开。为了攀登这条小径,建议穿上特殊的鞋子,保持良好的体形。在这个地区,你可以看到长尾猕猴和大量的鸟类。入场费,成人200铢,儿童100铢。请注意,如果您当天已经购买了公园门票,只需出示即可。第二次你不用付钱。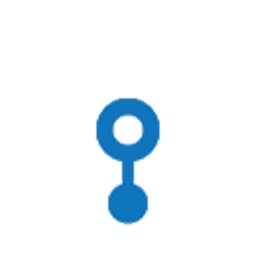 Are you looking for what to see and where to go in Hua Hin? We bring to your attention a selection of the most interesting places and attractions of the city of Hua Hin in Thailand. Active activities such as water parks, go-karts, ATV and more. Popular tourist spots such as exhibitions, observation decks and various cultural events. The best tourist spots where you can touch the nature of Thailand, caves, lakes, waterfalls and national parks. The most popular attractions in Hua Hin, the world famous Phraya Nakhon Cave, Mrigadayavan Royal Palace and others. Zoological parks and farms for the whole family. Places for fishing enthusiasts, try to catch the legendary arapaima fish, which can weigh 100 kg or more. Welcome to Hua Hin.