A 1-hour drive from Hua Hin City is the Kaeo Cave, which is accessible to visitors. For this adventure you will need a good pair of shoes, drinking water, hiking clothes, good physical shape, you should not have fear of enclosed spaces and darkness. Since there is no large flow of tourists to the cave, most likely you will be alone or with your friends. You will find darkness, bats, stuffy air and memorable life experience. Inside there are direction signs for the further route, the total travel time from 50 to 90 minutes. Not recommended for children. Entrance fee 200 baht. Rent a lantern 40 baht.
Eine 1-stündige Fahrt von Hua Hin entfernt befindet sich die Kaeo-Höhle, die für Besucher zugänglich ist. Für dieses Abenteuer benötigen Sie ein gutes Paar Schuhe, Trinkwasser, Wanderkleidung, eine gute körperliche Verfassung. Sie sollten keine Angst vor geschlossenen Räumen und Dunkelheit haben. Da es keinen großen Touristenstrom in die Höhle gibt, sind Sie höchstwahrscheinlich allein oder mit Ihren Freunden. Sie werden Dunkelheit, Fledermäuse, stickige Luft und unvergessliche Lebenserfahrung finden. Im Inneren befinden sich Wegweiser für die weitere Route, die Gesamtfahrzeit beträgt 50 bis 90 Minuten. Nicht für Kinder empfohlen. Eintrittspreis 200 Baht. Mieten Sie eine Laterne 40 Baht.
À 1 heure de route de la ville de Hua Hin se trouve la grotte Kaeo, accessible aux visiteurs. Pour cette aventure vous aurez besoin d'une bonne paire de chaussures, d'eau potable, de vêtements de randonnée, d'une bonne forme physique, il ne faut pas avoir peur des espaces clos et de l'obscurité. Comme il n'y a pas beaucoup de touristes dans la grotte, vous serez probablement seul ou avec vos amis. Vous trouverez l'obscurité, les chauves-souris, l'air étouffant et une expérience de vie mémorable. À l'intérieur, il y a des panneaux de direction pour l'itinéraire supplémentaire, le temps total de trajet de 50 à 90 minutes. Non recommandé pour les enfants. Frais d'entrée 200 bahts. Louez une lanterne 40 bahts.
В 1 часе езды от города Хуахин находится пещера Каео, доступная для посетителей. Для этого приключения вам понадобится хорошая пара обуви, питьевая вода, походная одежда, хорошая физическая форма, вам не следует бояться замкнутых пространств и темноты. Поскольку большого потока туристов в пещеру нет, скорее всего, вы останетесь один или с друзьями. Вас ждет тьма, летучие мыши, душный воздух и незабываемые впечатления от жизни. Внутри есть указатели на дальнейший маршрут, общее время в пути от 50 до 90 минут. Не рекомендуется детям. Входная плата 200 бат. Аренда фонаря 40 бат.
ห่างจากตัวเมืองหัวหิน 1 ชั่วโมงหากเดินทางโดยรถยนต์ไปยังถ้ำแก้วซึ่งสามารถเข้าถึงได้สำหรับนักท่องเที่ยว สำหรับการผจญภัยครั้งนี้คุณจะต้องมีรองเท้าที่ดีน้ำดื่มเสื้อผ้าเดินป่ารูปร่างที่ดีคุณไม่ควรกลัวพื้นที่ปิดและความมืด เนื่องจากไม่มีนักท่องเที่ยวหลั่งไหลมายังถ้ำส่วนใหญ่คุณจะอยู่คนเดียวหรือกับเพื่อน ๆ คุณจะพบกับความมืดค้างคาวอากาศอบอ้าวและประสบการณ์ชีวิตที่น่าจดจำ ด้านในมีป้ายบอกทางสำหรับเส้นทางต่อไประยะเวลาเดินทางทั้งหมดตั้งแต่ 50 ถึง 90 นาที ไม่แนะนำสำหรับเด็ก ค่าเข้า 200 บาท. เช่าโคม 40 บาท.
从华欣市驱车1小时便可到达可供游客进入的角洞。为了这次冒险,你需要一双好鞋、饮用水、登山服、良好的体形,你不应该害怕封闭的空间和黑暗。由于没有大量的游客涌向洞穴,你很可能会独自一人或与你的朋友在一起。你会发现黑暗,蝙蝠,闷热的空气和难忘的人生经历。里面有进一步路线的方向标志,总行程时间从50分钟到90分钟不等。不建议儿童使用。入场费200泰铢。租一盏灯笼40铢。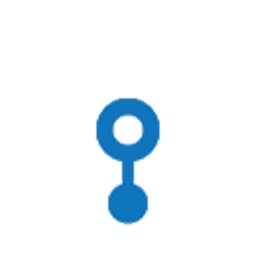 Are you looking for what to see and where to go in Hua Hin? We bring to your attention a selection of the most interesting places and attractions of the city of Hua Hin in Thailand. Active activities such as water parks, go-karts, ATV and more. Popular tourist spots such as exhibitions, observation decks and various cultural events. The best tourist spots where you can touch the nature of Thailand, caves, lakes, waterfalls and national parks. The most popular attractions in Hua Hin, the world famous Phraya Nakhon Cave, Mrigadayavan Royal Palace and others. Zoological parks and farms for the whole family. Places for fishing enthusiasts, try to catch the legendary arapaima fish, which can weigh 100 kg or more. Welcome to Hua Hin.