This is the largest national park in Thailand, with an area of ​​about 3,000 km². The park has registered more than 500 species of birds and more than 100 species of reptiles, most of which are snakes. The park has a large number of butterflies, more than 250 species. And of course, there are many mammals, leopards, bears, monkeys, deers, elephants, wolves, jackals, gaurs, tapirs and many others. Perhaps an independent visit or organized tours for 2 or 3 days.
Dies ist der größte Nationalpark in Thailand mit einer Fläche von ca. 3.000 km². Der Park hat mehr als 500 Vogelarten und mehr als 100 Reptilienarten registriert, von denen die meisten Schlangen sind. Der Park hat eine große Anzahl von Schmetterlingen, mehr als 250 Arten. Und natürlich gibt es viele Säugetiere, Leoparden, Bären, Affen, Hirsche, Elefanten, Wölfe, Schakale, Gaurs, Tapire und viele andere. Vielleicht ein unabhängiger Besuch oder organisierte Touren für 2 oder 3 Tage.
C'est le plus grand parc national de Thaïlande, avec une superficie d'environ 3 000 km². Le parc a enregistré plus de 500 espèces d'oiseaux et plus de 100 espèces de reptiles, dont la plupart sont des serpents. Le parc compte un grand nombre de papillons, plus de 250 espèces. Et bien sûr, il y a beaucoup de mammifères, léopards, ours, singes, cerfs, éléphants, loups, chacals, gaurs, tapirs et bien d'autres. Peut-être une visite indépendante ou des circuits organisés pendant 2 ou 3 jours.
Это самый большой национальный парк Таиланда, его площадь составляет около 3 000 км². В парке зарегистрировано более 500 видов птиц и более 100 видов рептилий, большинство из которых - змеи. В парке обитает большое количество бабочек, более 250 видов. И, конечно же, здесь много млекопитающих, леопардов, медведей, обезьян, оленей, слонов, волков, шакалов, гауров, тапиров и многих других. Возможно самостоятельное посещение или организованные туры на 2 или 3 дня.
อุทยานแห่งชาติที่ใหญ่ที่สุดในประเทศไทยมีพื้นที่ประมาณ 3,000 กม. ² อุทยานได้ขึ้นทะเบียนนกมากกว่า 500 ชนิดและสัตว์เลื้อยคลานมากกว่า 100 ชนิดซึ่งส่วนใหญ่เป็นงู อุทยานแห่งนี้มีผีเสื้อจำนวนมากมากกว่า 250 ชนิด และแน่นอนว่ายังมีสัตว์เลี้ยงลูกด้วยนมเสือดาวหมีลิงกวางช้างหมาป่าลิ่วล้อเกอร์สมเสร็จและอื่น ๆ อีกมากมาย อาจเป็นการเยี่ยมชมอิสระหรือจัดทัวร์เป็นเวลา 2 หรือ 3 วัน
这是泰国最大的国家公园,面积​​约3000公里². 公园登记了500多种鸟类和100多种爬行动物,其中大部分是蛇。公园里有大量的蝴蝶,超过250种。当然,也有许多哺乳动物,豹,熊,猴子,鹿,大象,狼,豺狼,高卢人,塔皮尔人和许多其他人。可能是一个独立的访问或组织旅游2或3天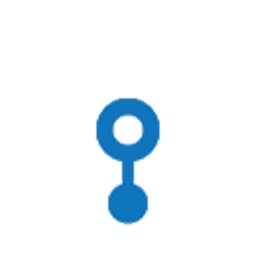 Are you looking for what to see and where to go in Hua Hin? We bring to your attention a selection of the most interesting places and attractions of the city of Hua Hin in Thailand. Active activities such as water parks, go-karts, ATV and more. Popular tourist spots such as exhibitions, observation decks and various cultural events. The best tourist spots where you can touch the nature of Thailand, caves, lakes, waterfalls and national parks. The most popular attractions in Hua Hin, the world famous Phraya Nakhon Cave, Mrigadayavan Royal Palace and others. Zoological parks and farms for the whole family. Places for fishing enthusiasts, try to catch the legendary arapaima fish, which can weigh 100 kg or more. Welcome to Hua Hin.