The center is engaged in breeding and conservation of populations of wild species of animals and birds. Many species of deer, birds, monkeys and other animals, most of them can be fed by purchasing food at the entrance. In the park there are two islands surrounded by water, several families of monkeys live on them. You can sit nearby on benches and calmly watch them without cages and fences. This place is very popular with all children. The center is a 30-minute drive from Hua Hin City. The entrance is free.
Das Zentrum befasst sich mit der Zucht und Erhaltung von Populationen wilder Tier- und Vogelarten. Viele Arten von Hirschen, Vögeln, Affen und anderen Tieren, die meisten von ihnen können durch den Kauf von Nahrungsmitteln am Eingang gefüttert werden. Im Park gibt es zwei von Wasser umgebene Inseln, auf denen mehrere Affenfamilien leben. Sie können in der Nähe auf Bänken sitzen und sie ruhig ohne Käfige und Zäune beobachten. Dieser Ort ist bei allen Kindern sehr beliebt. Das Zentrum ist eine 30-minütige Fahrt von Hua Hin City entfernt. Der Eintritt ist frei.
Le centre est engagé dans l'élevage et la conservation des populations d'espèces sauvages d'animaux et d'oiseaux. De nombreuses espèces de cerfs, d'oiseaux, de singes et d'autres animaux, la plupart d'entre eux peuvent être nourris en achetant de la nourriture à l'entrée. Dans le parc, il y a deux îles entourées d'eau, plusieurs familles de singes y vivent. Vous pouvez vous asseoir à proximité sur des bancs et les regarder calmement sans cages ni clôtures. Cet endroit est très populaire auprès de tous les enfants. Le centre se trouve à 30 minutes de route de la ville de Hua Hin. L'entrée est gratuite.
Центр занимается разведением и сохранением популяций диких видов животных и птиц. Много видов оленей, птиц, обезьян и других животных, большинство из них можно покормить, купив еду на входе. В парке есть два острова, окруженных водой, на них живет несколько семей обезьян. Можно сидеть рядом на скамейках и спокойно смотреть на них без клеток и заборов. Это место очень нравится всем детям. Центр находится в 30 минутах езды от города Хуахин. Вход бесплатный.
ศูนย์มีส่วนร่วมในการเพาะพันธุ์และการอนุรักษ์ประชากรของสัตว์ป่าและนกชนิดต่างๆ กวางนกลิงและสัตว์อื่น ๆ หลายชนิดส่วนใหญ่สามารถให้อาหารได้โดยซื้ออาหารที่ทางเข้า ในอุทยานมีเกาะสองเกาะที่ล้อมรอบด้วยน้ำมีลิงหลายครอบครัวอาศัยอยู่ คุณสามารถนั่งบนม้านั่งใกล้ ๆ และเฝ้าดูพวกมันอย่างสงบโดยไม่มีกรงและรั้ว สถานที่แห่งนี้เป็นที่นิยมมากสำหรับเด็ก ๆ ทุกคน ศูนย์กลางอยู่ห่างจากตัวเมืองหัวหิน 30 นาทีหากเดินทางโดยรถยนต์ ทางเข้าฟรี
该中心从事野生动物和鸟类种群的繁殖和保护。鹿、鸟、猴等动物种类繁多,大部分可在入口处购买食物喂养。在公园里有两个岛屿被水包围着,几个猴子家庭住在上面。你可以坐在附近的长凳上,平静地看着他们,没有笼子和栅栏。这个地方很受所有孩子的欢迎。中心距华欣市30分钟车程。入口是免费的。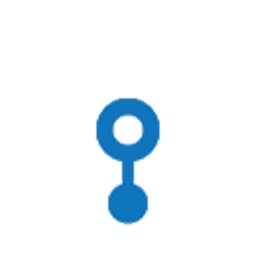 Are you looking for what to see and where to go in Hua Hin? We bring to your attention a selection of the most interesting places and attractions of the city of Hua Hin in Thailand. Active activities such as water parks, go-karts, ATV and more. Popular tourist spots such as exhibitions, observation decks and various cultural events. The best tourist spots where you can touch the nature of Thailand, caves, lakes, waterfalls and national parks. The most popular attractions in Hua Hin, the world famous Phraya Nakhon Cave, Mrigadayavan Royal Palace and others. Zoological parks and farms for the whole family. Places for fishing enthusiasts, try to catch the legendary arapaima fish, which can weigh 100 kg or more. Welcome to Hua Hin.