This location is a 40-minute drive from Hua Hin. An unforgettable sight, like at sunset, thousands of bats fly out for a night hunt from caves in the rock. The road to the location passes through the picturesque rice fields. Start time from 6 to 6-30 PM. There is a convenient viewing platform with chairs, the cost is only 20 baht. The duration is 15-20 minutes, but you will remember this impressive action for a long time.
Dieser Ort ist eine 40-minütige Fahrt von Hua Hin entfernt. Ein unvergesslicher Anblick, wie bei Sonnenuntergang, fliegen Tausende Fledermäuse für eine Nachtjagd aus Höhlen im Felsen. Die Straße zum Ort führt durch die malerischen Reisfelder. Startzeit von 18 bis 18 Uhr 30. Es gibt eine bequeme Aussichtsplattform mit Stühlen, die Kosten betragen nur 20 Baht. Die Dauer beträgt 15-20 Minuten, aber Sie werden sich noch lange an diese beeindruckende Aktion erinnern.
Cet emplacement se trouve à 40 minutes de route de Hua Hin. Un spectacle inoubliable, comme au coucher du soleil, des milliers de chauves-souris s'envolent pour une chasse nocturne depuis les grottes dans le rocher. La route menant à l'emplacement passe à travers les rizières pittoresques. Heure de départ de 18h à 18h30. Il y a une plate-forme d'observation pratique avec des chaises, le coût n'est que de 20 bahts. La durée est de 15 à 20 minutes, mais vous vous souviendrez longtemps de cette action impressionnante.
Это место находится в 40 минутах езды от Хуахина. Незабываемое зрелище, словно на закате тысячи летучих мышей вылетают на ночную охоту из пещер в скале. Дорога к локации проходит через живописные рисовые поля. Время начала с 18 до 18-30. Есть удобная смотровая площадка со стульями, стоимость всего 20 бат. Продолжительность 15-20 минут, но это впечатляющее действо вы запомните надолго.
สถานที่นี้อยู่ห่างจากหัวหินโดยใช้เวลาเดินทางด้วยรถยนต์ 40 นาที ภาพที่ยากจะลืมเลือนเช่นยามพระอาทิตย์ตกดินฝูงค้างคาวนับพันบินออกล่าสัตว์ยามค่ำคืนจากถ้ำในหิน ถนนไปยังสถานที่นั้นผ่านทุ่งนาที่งดงาม เริ่มเวลา 6 - 18-30 น. มีแท่นชมวิวพร้อมเก้าอี้สะดวกราคาเพียง 20 บาท ระยะเวลาประมาณ 15-20 นาที แต่คุณจะจดจำการกระทำที่น่าประทับใจนี้ไปอีกนาน
这个位置距离华欣40分钟车程。这是一个难忘的景象,就像在日落时分,成千上万的蝙蝠从岩石的洞穴里飞出来进行夜间捕猎。通往该地点的道路穿过风景如画的稻田。开始时间从下午6点到6点半。有一个方便的带椅子的观景台,费用仅为20泰铢。持续时间是15-20分钟,但你会记住这个令人印象深刻的动作很长一段时间。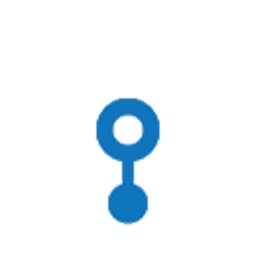 Are you looking for what to see and where to go in Hua Hin? We bring to your attention a selection of the most interesting places and attractions of the city of Hua Hin in Thailand. Active activities such as water parks, go-karts, ATV and more. Popular tourist spots such as exhibitions, observation decks and various cultural events. The best tourist spots where you can touch the nature of Thailand, caves, lakes, waterfalls and national parks. The most popular attractions in Hua Hin, the world famous Phraya Nakhon Cave, Mrigadayavan Royal Palace and others. Zoological parks and farms for the whole family. Places for fishing enthusiasts, try to catch the legendary arapaima fish, which can weigh 100 kg or more. Welcome to Hua Hin.