A wonderful water adventure awaits you in Vana Nava Water Park in Hua Hin. These are 20 incredible and exciting rides. Including the longest water slide "Boomerango" and the attraction "Abyss", such attractions you will not find anywhere else in Thailand. The territory of the water park resembles a real jungle, where there is a place for an adventure zone with an obstacle course, combined with water cannons, climbing, and surfing. Have fun!
Ein wunderbares Wasserabenteuer erwartet Sie im Vana Nava Wasserpark in Hua Hin. Dies sind 20 unglaubliche und aufregende Fahrten. Mit der längsten Wasserrutsche "Boomerango" und der Attraktion "Abyss" finden Sie solche Attraktionen nirgendwo anders in Thailand. Das Gebiet des Wasserparks ähnelt einem echten Dschungel, in dem sich eine Abenteuerzone mit einem Hindernisparcours befindet, kombiniert mit Wasserwerfern, Klettern und Surfen. Habe Spaß!
Une merveilleuse aventure aquatique vous attend au parc aquatique Vana Nava à Hua Hin. Ce sont 20 manèges incroyables et passionnants. Y compris le plus long toboggan aquatique "Boomerango" et l'attraction "Abyss", de telles attractions que vous ne trouverez nulle part ailleurs en Thaïlande. Le territoire du parc aquatique ressemble à une vraie jungle, où il y a une place pour une zone d'aventure avec un parcours d'obstacles, combiné avec des canons à eau, de l'escalade et du surf. S'amuser!
Прекрасное водное приключение ждет вас в аквапарке Vana Nava в Хуахине. Это 20 невероятных и увлекательных аттракционов. Включая самую длинную водную горку «Бумеранго» и аттракцион «Бездна», таких аттракционов вы не найдете больше нигде в Таиланде. Территория аквапарка напоминает настоящие джунгли, где есть место для зоны приключений с полосой препятствий, совмещенной с водными пушками, скалолазанием и серфингом. Повеселись!
การผจญภัยทางน้ำที่ยอดเยี่ยมรอคุณอยู่ที่สวนน้ำวานานาวาหัวหิน นี่คือเครื่องเล่นที่น่าทึ่งและน่าตื่นเต้น 20 ชนิด รวมถึงสไลเดอร์ที่ยาวที่สุด "บูมเมอแรง" และแหล่งท่องเที่ยว "อเวจี" สถานที่ท่องเที่ยวดังกล่าวที่คุณจะหาไม่ได้จากที่อื่นในประเทศไทย อาณาเขตของสวนน้ำมีลักษณะคล้ายป่าจริงซึ่งมีที่สำหรับโซนผจญภัยที่มีเส้นทางกีดขวางรวมกับปืนใหญ่น้ำปีนเขาและเล่นกระดานโต้คลื่น มีความสุข!
在华欣的瓦纳纳瓦水上公园,一场精彩的水上冒险在等着你。这是20个令人难以置信的和令人兴奋的游乐设施。包括最长的水滑道"飞镖"和景点"深渊",这样的景点你在泰国其他任何地方都找不到。水上公园的领土像一个真正的丛林,在那里有一个与障碍课程,结合水炮,攀登和冲浪冒险区的地方。玩得高兴!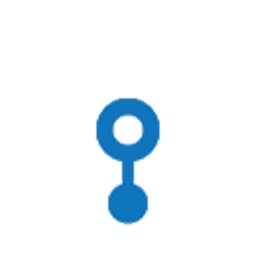 Are you looking for what to see and where to go in Hua Hin? We bring to your attention a selection of the most interesting places and attractions of the city of Hua Hin in Thailand. Active activities such as water parks, go-karts, ATV and more. Popular tourist spots such as exhibitions, observation decks and various cultural events. The best tourist spots where you can touch the nature of Thailand, caves, lakes, waterfalls and national parks. The most popular attractions in Hua Hin, the world famous Phraya Nakhon Cave, Mrigadayavan Royal Palace and others. Zoological parks and farms for the whole family. Places for fishing enthusiasts, try to catch the legendary arapaima fish, which can weigh 100 kg or more. Welcome to Hua Hin.