You can have a good time with friends or have fun celebrating a children's birthday in the amusement park CHA-AM ATV PARK, located near Hua Hin. This is an attraction with lots of fun.

Here you can drive an ATV on winding and steep roads. You can also fight in a paintball battle. The Kill Zones and Bunker complex accommodate up to 16 players.

On the territory, there is a cozy cafe with snacks and drinks, as well as a restaurant with a varied menu where you can celebrate any event.
Im Vergnügungspark CHA-AM ATV PARK in der Nähe von Hua Hin können Sie sich mit Freunden vergnügen oder einen Kindergeburtstag feiern. Dies ist eine Attraktion mit viel Spaß.

Hier können Sie auf kurvenreichen und steilen Straßen mit einem ATV fahren. Sie können auch in einer Paintball-Schlacht kämpfen. Der Kill Zones- und Bunker-Komplex bietet Platz für bis zu 16 Spieler.

Auf dem Territorium gibt es ein gemütliches Café mit Snacks und Getränken sowie ein Restaurant mit einer abwechslungsreichen Speisekarte, in dem Sie jede Veranstaltung feiern können.
Vous pourrez passer un bon moment entre amis ou vous amuser à fêter l'anniversaire d'un enfant dans le parc d'attractions CHA-AM ATV PARK, situé près de Hua Hin. C'est une attraction avec beaucoup de plaisir.

Ici, vous pouvez conduire un VTT sur des routes sinueuses et escarpées. Vous pouvez également vous battre dans une bataille de paintball. Le complexe Kill Zones et Bunker peut accueillir jusqu'à 16 joueurs.

Sur le territoire, il y a un café confortable avec des collations et des boissons, ainsi qu'un restaurant avec un menu varié où vous pourrez célébrer n'importe quel événement.
Хорошо провести время с друзьями или весело отпраздновать детский день рождения можно в парке развлечений CHA-AM ATV PARK, расположенном недалеко от Хуа Хина. Это аттракцион с большим количеством развлечений.

Здесь вы сможете погонять на квадроцикле по извилистым и крутым дорогам. Вы также можете принять участие в пейнтбольной битве. Комплекс Kill Zones и Bunker вмещает до 16 игроков.

На территории есть уютное кафе с закусками и напитками, а также ресторан с разнообразным меню, где можно отпраздновать любое событие.
คุณสามารถมีช่วงเวลาที่ดีกับเพื่อนฝูงหรือสนุกสนานในการเฉลิมฉลองวันเกิดของเด็ก ๆ ในสวนสนุก CHA-AM ATV PARK ซึ่งตั้งอยู่ใกล้กับหัวหิน นี่เป็นสถานที่ท่องเที่ยวที่มีความสนุกสนานมากมาย

ที่นี่คุณสามารถขับเอทีวีบนถนนที่คดเคี้ยวและสูงชันได้ คุณยังสามารถต่อสู้ในการต่อสู้เพนท์บอล Kill Zones และ Bunker complex รองรับผู้เล่นได้ถึง 16 คน

ภายในอาณาเขตมีร้านกาแฟบรรยากาศสบาย ๆ พร้อมของว่างและเครื่องดื่ม รวมถึงร้านอาหารที่มีเมนูหลากหลายที่คุณสามารถเฉลิมฉลองงานต่างๆ ได้
您可以在位于华欣附近的游乐园 CHA-AM ATV PARK 与朋友共度美好时光,或为孩子们庆祝生日。 这是一个充满乐趣的景点。

在这里,您可以在蜿蜒陡峭的道路上驾驶 ATV。 您还可以参加彩弹大战。 杀戮区和地堡综合体最多可容纳 16 名玩家。

在该地区,有一家供应小吃和饮料的舒适咖啡厅,以及一家提供各种菜单的餐厅,您可以在那里庆祝任何活动。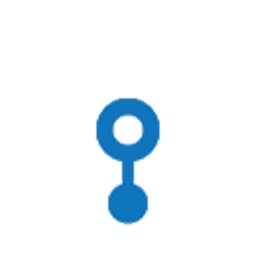 Are you looking for what to see and where to go in Hua Hin? We bring to your attention a selection of the most interesting places and attractions of the city of Hua Hin in Thailand. Active activities such as water parks, go-karts, ATV and more. Popular tourist spots such as exhibitions, observation decks and various cultural events. The best tourist spots where you can touch the nature of Thailand, caves, lakes, waterfalls and national parks. The most popular attractions in Hua Hin, the world famous Phraya Nakhon Cave, Mrigadayavan Royal Palace and others. Zoological parks and farms for the whole family. Places for fishing enthusiasts, try to catch the legendary arapaima fish, which can weigh 100 kg or more. Welcome to Hua Hin.