Watson is one of the brands of ASW, the world's largest beauty and health retailer. More than 14,000 stores in 24 countries. Serving more than 28 million customers a week. A wide selection of cosmetics and products of world brands and well-established products under our own brand.
Watson ist eine der Marken von ASW, dem weltweit größten Einzelhändler für Schönheit und Gesundheit. Mehr als 14.000 Geschäfte in 24 Ländern. Mehr als 28 Millionen Kunden pro Woche bedienen. Eine große Auswahl an Kosmetika und Produkten von Weltmarken und etablierten Produkten unter unserer eigenen Marke.
Watson est l'une des marques d'ASW, le plus grand détaillant de produits de beauté et de santé au monde. Plus de 14 000 magasins dans 24 pays. Au service de plus de 28 millions de clients par semaine. Une large sélection de cosmétiques et de produits de marques mondiales et de produits bien établis sous notre propre marque.
Watson - один из брендов ASW, крупнейшего в мире продавца товаров для красоты и здоровья. Более 14 000 магазинов в 24 странах. Обслуживает более 28 миллионов клиентов в неделю. Широкий выбор косметики и товаров мировых брендов, а также хорошо зарекомендовавшие себя товары под собственной торговой маркой.
วัตสันเป็นหนึ่งในแบรนด์ของ ASW ซึ่งเป็นผู้ค้าปลีกด้านความงามและสุขภาพที่ใหญ่ที่สุดในโลก มากกว่า 14,000 ร้านค้าใน 24 ประเทศ ให้บริการลูกค้ามากกว่า 28 ล้านคนต่อสัปดาห์ เครื่องสำอางและผลิตภัณฑ์มากมายจากแบรนด์ระดับโลกและผลิตภัณฑ์ที่มีชื่อเสียงภายใต้แบรนด์ของเราเอง
沃森是全球最大的美容保健零售商ASW的品牌之一。在24个国家有14000多家商店。每周为2800多万客户提供服务。广泛选择世界品牌的化妆品和产品,以及我们自己品牌的成熟产品。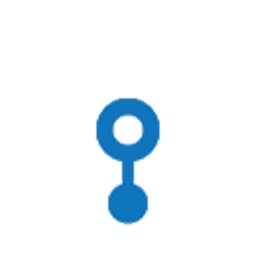 This section is about everything related to health care in Hua Hin | Thailand. Addresses and location on the city map of hospitals, dental clinics, private doctors' offices, laboratories for receiving various analyzes, cosmetology clinics and pharmacies. We hope that nothing will overshadow your stay in Hua Hin. But if there is still a need for medical assistance, you will find all the necessary information on our website. And do not neglect health insurance for yourself and your entire family, this is important !!