Walgreens Boots Alliance is one of the largest pharmacy chains in the USA, Europe, Latin America and Asia. The company specializes in selling beauty and health products that are designed to help people look and feel better. The network has more than 4,500 brand offices in 8 countries. Great Britain, Thailand, Norway, Ireland and the Netherlands, Mexico and Chile.
Walgreens Boots Alliance ist eine der größten Apothekenketten in den USA, Europa, Lateinamerika und Asien. Das Unternehmen ist auf den Verkauf von Schönheits- und Gesundheitsprodukten spezialisiert, die Menschen helfen sollen, besser auszusehen und sich besser zu fühlen. Das Netzwerk verfügt über mehr als 4.500 Markenbüros in 8 Ländern. Großbritannien, Thailand, Norwegen, Irland und die Niederlande, Mexiko und Chile.
Walgreens Boots Alliance est l'une des plus grandes chaînes de pharmacies aux États-Unis, en Europe, en Amérique latine et en Asie. L'entreprise se spécialise dans la vente de produits de beauté et de santé conçus pour aider les gens à se sentir mieux et à se sentir mieux. Le réseau compte plus de 4 500 bureaux de marques dans 8 pays. Grande-Bretagne, Thaïlande, Norvège, Irlande et Pays-Bas, Mexique et Chili.
Walgreens Boots Alliance - одна из крупнейших аптечных сетей в США, Европе, Латинской Америке и Азии. Компания специализируется на продаже товаров для красоты и здоровья, которые призваны помочь людям выглядеть и чувствовать себя лучше. Сеть насчитывает более 4500 фирменных офисов в 8 странах мира. Великобритания, Таиланд, Норвегия, Ирландия и Нидерланды, Мексика и Чили.
Walgreens Boots Alliance เป็นหนึ่งในเครือข่ายร้านขายยาที่ใหญ่ที่สุดในสหรัฐอเมริกา ยุโรป ละตินอเมริกา และเอเชีย บริษัทมีความเชี่ยวชาญในการขายผลิตภัณฑ์ความงามและสุขภาพที่ออกแบบมาเพื่อช่วยให้ผู้คนดูดีและรู้สึกดีขึ้น เครือข่ายมีสำนักงานแบรนด์มากกว่า 4,500 แห่งใน 8 ประเทศ สหราชอาณาจักร ไทย นอร์เวย์ ไอร์แลนด์ เนเธอร์แลนด์ เม็กซิโก และชิลี
Walgreens Boots联盟是美国、欧洲、拉丁美洲和亚洲最大的连锁药店之一。该公司专门销售美容和保健产品,旨在帮助人们看起来和感觉更好。该网络在8个国家拥有4500多个品牌办事处。英国、泰国、挪威、爱尔兰和荷兰、墨西哥和智利。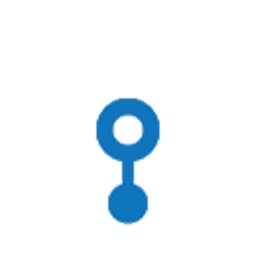 This section is about everything related to health care in Hua Hin | Thailand. Addresses and location on the city map of hospitals, dental clinics, private doctors' offices, laboratories for receiving various analyzes, cosmetology clinics and pharmacies. We hope that nothing will overshadow your stay in Hua Hin. But if there is still a need for medical assistance, you will find all the necessary information on our website. And do not neglect health insurance for yourself and your entire family, this is important !!