A magnificent children's clinic in Hua Hin. The doctor and staff are fluent in English. The dispensing of medicines prescribed by the doctor is done on the spot. As well as the issuance of medical certificates for obtaining a driver's license, work permit and others.
Eine großartige Kinderklinik in Hua Hin. Der Arzt und das Personal sprechen fließend Englisch. Die Abgabe der vom Arzt verordneten Medikamente erfolgt vor Ort. Sowie die Ausstellung von ärztlichen Attesten zur Erlangung von Führerschein, Arbeitserlaubnis und anderen.
Une magnifique clinique pour enfants à Hua Hin. Le médecin et le personnel parlent couramment l'anglais. La délivrance des médicaments prescrits par le médecin se fait sur place. Ainsi que la délivrance de certificats médicaux pour l'obtention d'un permis de conduire, permis de travail et autres.
Великолепная детская клиника в Хуа Хине. Врач и персонал свободно говорят по-английски. Выдача назначенных врачом лекарств производится на месте. А также выдача медицинских справок для получения водительских прав, разрешения на работу и др.
คลินิกเด็กที่สวยงามในหัวหิน แพทย์และเจ้าหน้าที่สามารถสื่อสารภาษาอังกฤษได้คล่อง การจ่ายยาที่แพทย์สั่งจะกระทำทันที ตลอดจนการออกใบรับรองแพทย์เพื่อขอรับใบอนุญาตขับรถ ใบอนุญาตทำงาน และอื่นๆ
华欣一家华丽的儿童诊所。医生和工作人员英语流利。医生开的药是当场配药的。以及为取得驾驶证、工作许可证等签发医疗证明。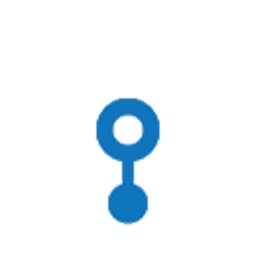 This section is about everything related to health care in Hua Hin | Thailand. Addresses and location on the city map of hospitals, dental clinics, private doctors' offices, laboratories for receiving various analyzes, cosmetology clinics and pharmacies. We hope that nothing will overshadow your stay in Hua Hin. But if there is still a need for medical assistance, you will find all the necessary information on our website. And do not neglect health insurance for yourself and your entire family, this is important !!