The Hua Hin Physiotherapeutic Clinic offers various methods of treating pain in sports injuries. Treatment of pain syndromes with problems with muscles, joints, spine, rehabilitation after a stroke or after surgery. With the help of manual therapy, therapeutic massage, individual exercises, hydrotherapy and alternative medicine.
Die Physiotherapeutische Klinik Hua Hin bietet verschiedene Methoden zur Behandlung von Schmerzen bei Sportverletzungen an. Behandlung von Schmerzsyndromen bei Problemen mit Muskeln, Gelenken, Wirbelsäule, Rehabilitation nach Schlaganfall oder nach Operationen. Mit Hilfe von manueller Therapie, therapeutischer Massage, individuellen Übungen, Hydrotherapie und Alternativmedizin.
La clinique physiothérapeutique Hua Hin propose diverses méthodes de traitement de la douleur lors des blessures sportives. Traitement des syndromes douloureux avec problèmes musculaires, articulaires, colonne vertébrale, rééducation après un accident vasculaire cérébral ou après une intervention chirurgicale. Avec l'aide de la thérapie manuelle, du massage thérapeutique, des exercices individuels, de l'hydrothérapie et de la médecine alternative.
Физиотерапевтическая клиника Хуахина предлагает различные методы лечения боли при спортивных травмах. Лечение болевых синдромов при проблемах с мышцами, суставами, позвоночником, реабилитация после инсульта или после операции. С помощью мануальной терапии, лечебного массажа, индивидуальных упражнений, водолечения и нетрадиционной медицины.
คลินิกกายภาพบำบัดหัวหินเสนอวิธีการต่างๆ ในการรักษาอาการปวดในอาการบาดเจ็บจากการเล่นกีฬา การรักษากลุ่มอาการปวดที่มีปัญหาเกี่ยวกับกล้ามเนื้อ ข้อต่อ กระดูกสันหลัง การพักฟื้นหลังเกิดโรคหลอดเลือดสมองหรือหลังการผ่าตัด ด้วยความช่วยเหลือของการบำบัดด้วยตนเอง การนวดบำบัด การออกกำลังกายส่วนบุคคล วารีบำบัด และการแพทย์ทางเลือก
华欣物理治疗诊所提供各种治疗运动损伤疼痛的方法。治疗中风后或手术后出现肌肉、关节、脊柱、康复问题的疼痛综合征。借助手法疗法、治疗性按摩、个人锻炼、水疗和替代医学。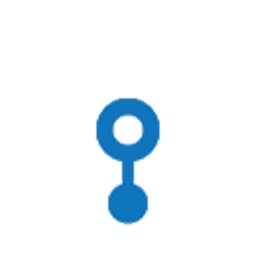 This section is about everything related to health care in Hua Hin | Thailand. Addresses and location on the city map of hospitals, dental clinics, private doctors' offices, laboratories for receiving various analyzes, cosmetology clinics and pharmacies. We hope that nothing will overshadow your stay in Hua Hin. But if there is still a need for medical assistance, you will find all the necessary information on our website. And do not neglect health insurance for yourself and your entire family, this is important !!