The clinic offers treatment and counseling for cardiovascular and medical diseases. Electrocardiography (EKG), Echocardiography (ECHO), Stress Test (EST), Blood and urine tests, before and after heart surgery, heart check before surgery, annual comprehensive studies.
Die Klinik bietet Behandlung und Beratung bei Herz-Kreislauf- und medizinischen Erkrankungen. Elektrokardiographie (EKG), Echokardiographie (ECHO), Belastungstest (EST), Blut- und Urintests, vor und nach Herzoperationen, Herzcheck vor der Operation, jährliche umfassende Studien.
La clinique propose des traitements et des conseils pour les maladies cardiovasculaires et médicales. Électrocardiographie (ECG), échocardiographie (ECHO), test d'effort (EST), tests sanguins et urinaires, avant et après chirurgie cardiaque, contrôle cardiaque avant chirurgie, études complètes annuelles.
Клиника предлагает лечение и консультации при сердечно-сосудистых и медицинских заболеваниях. Электрокардиография (ЭКГ), эхокардиография (ECHO), стресс-тест (EST), анализы крови и мочи, до и после операции на сердце, проверка сердца перед операцией, ежегодные комплексные исследования.
คลินิกให้การรักษาและให้คำปรึกษาโรคหลอดเลือดหัวใจและการแพทย์ การตรวจคลื่นไฟฟ้าหัวใจ (EKG), Echocardiography (ECHO), การทดสอบความเครียด (EST), การตรวจเลือดและปัสสาวะ, ก่อนและหลังการผ่าตัดหัวใจ, การตรวจหัวใจก่อนการผ่าตัด, การศึกษาเชิงลึกประจำปี
该诊所为心血管疾病和医学疾病提供治疗和咨询。心电图(EKG)、超声心动图(ECHO)、负荷试验(EST)、血液和尿液试验、心脏手术前后、术前心脏检查、年度综合研究。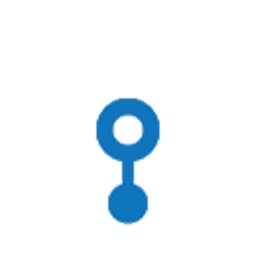 This section is about everything related to health care in Hua Hin | Thailand. Addresses and location on the city map of hospitals, dental clinics, private doctors' offices, laboratories for receiving various analyzes, cosmetology clinics and pharmacies. We hope that nothing will overshadow your stay in Hua Hin. But if there is still a need for medical assistance, you will find all the necessary information on our website. And do not neglect health insurance for yourself and your entire family, this is important !!