A unique dermatological clinic in Hua Hin. Treatment and skin diseases. Removal with a laser, cryotherapy and other means: acne, freckles, dark spots, wrinkles, birthmarks, tattoos, scars. Cosmetic surgery and more. The clinic uses the latest medical specialized equipment.
Eine einzigartige dermatologische Klinik in Hua Hin. Behandlung und Hautkrankheiten. Entfernung mit Laser, Kryotherapie und anderen Mitteln: Akne, Sommersprossen, dunkle Flecken, Falten, Muttermale, Tätowierungen, Narben. Schönheitsoperationen und mehr. Die Klinik verwendet modernste medizinische Spezialgeräte.
Une clinique dermatologique unique à Hua Hin. Traitement et maladies de la peau. Enlèvement au laser, cryothérapie et autres moyens : acné, taches de rousseur, taches brunes, rides, taches de naissance, tatouages, cicatrices. Chirurgie esthétique et plus. La clinique utilise les derniers équipements médicaux spécialisés.
Уникальная дерматологическая клиника в Хуахине. Лечение и кожные заболевания. Удаление лазером, криотерапией и другими средствами: угри, веснушки, темные пятна, морщины, родинки, татуировки, шрамы. Косметическая хирургия и многое другое. В клинике используется новейшее медицинское специализированное оборудование.
คลินิกโรคผิวหนังที่ไม่เหมือนใครในหัวหิน การรักษาและโรคผิวหนัง การกำจัดด้วยเลเซอร์, cryotherapy และวิธีอื่นๆ: สิว, กระ, จุดด่างดำ, ริ้วรอย, ปาน, รอยสัก, รอยแผลเป็น ศัลยกรรมความงามและอื่น ๆ คลินิกใช้อุปกรณ์ทางการแพทย์เฉพาะทางใหม่ล่าสุด
华欣独特的皮肤科诊所。治疗和皮肤病。用激光、冷冻疗法和其他方法去除:痤疮、雀斑、黑斑、皱纹、胎记、纹身、疤痕。整容手术等等。诊所使用最新的医疗专用设备。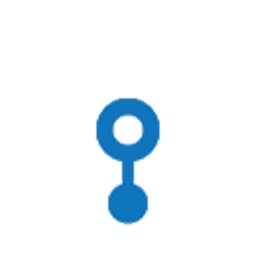 This section is about everything related to health care in Hua Hin | Thailand. Addresses and location on the city map of hospitals, dental clinics, private doctors' offices, laboratories for receiving various analyzes, cosmetology clinics and pharmacies. We hope that nothing will overshadow your stay in Hua Hin. But if there is still a need for medical assistance, you will find all the necessary information on our website. And do not neglect health insurance for yourself and your entire family, this is important !!