The Hua Hin Physiotherapy Clinic offers consultations, examination and treatment of the musculoskeletal system, manual therapy, a rehabilitation exercise program, massage, home physiotherapy, electrotherapy, neuromuscular stimulation and therapeutic ultrasound, as well as physical training. All procedures are performed by registered physiotherapists with extensive experience.
Die Hua Hin Physiotherapie-Klinik bietet Beratung, Untersuchung und Behandlung des Bewegungsapparates, manuelle Therapie, ein Rehabilitationsübungsprogramm, Massage, Heimphysiotherapie, Elektrotherapie, neuromuskuläre Stimulation und therapeutischen Ultraschall sowie körperliches Training. Alle Eingriffe werden von anerkannten Physiotherapeuten mit langjähriger Erfahrung durchgeführt.
La Clinique de physiothérapie de Hua Hin offre des consultations, des examens et des traitements du système musculo-squelettique, de la thérapie manuelle, un programme d'exercices de rééducation, des massages, de la physiothérapie à domicile, de l'électrothérapie, de la stimulation neuromusculaire et des ultrasons thérapeutiques, ainsi que de l'entraînement physique. Toutes les procédures sont effectuées par des physiothérapeutes agréés possédant une vaste expérience.
Клиника физиотерапии Хуахина предлагает консультации, обследование и лечение опорно-двигательного аппарата, мануальную терапию, реабилитационную программу упражнений, массаж, домашнюю физиотерапию, электротерапию, нервно-мышечную стимуляцию и терапевтическое ультразвуковое исследование, а также физические тренировки. Все процедуры проводят дипломированные физиотерапевты с большим опытом работы.


คลินิกกายภาพบำบัดหัวหินให้คำปรึกษา ตรวจและรักษาระบบกล้ามเนื้อและกระดูก การบำบัดด้วยตนเอง โปรแกรมการออกกำลังกายเพื่อการฟื้นฟู การนวด กายภาพบำบัดที่บ้าน การบำบัดด้วยไฟฟ้า การกระตุ้นกล้ามเนื้อและอัลตราซาวนด์บำบัด ตลอดจนการฝึกทางกายภาพ ทุกขั้นตอนดำเนินการโดยนักกายภาพบำบัดที่มีประสบการณ์ยาวนาน
华欣理疗诊所提供肌肉骨骼系统的咨询、检查和治疗、手法治疗、康复锻炼计划、按摩、家庭理疗、电疗、神经肌肉刺激和治疗性超声波以及体育训练。所有手术均由经验丰富的注册理疗师进行。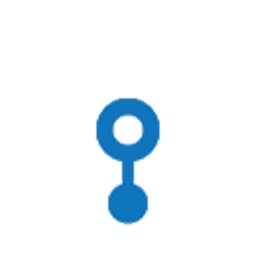 This section is about everything related to health care in Hua Hin | Thailand. Addresses and location on the city map of hospitals, dental clinics, private doctors' offices, laboratories for receiving various analyzes, cosmetology clinics and pharmacies. We hope that nothing will overshadow your stay in Hua Hin. But if there is still a need for medical assistance, you will find all the necessary information on our website. And do not neglect health insurance for yourself and your entire family, this is important !!