Hua Hin Hospital is a large city hospital offering a full range of services. X-ray, surgery, traumatology, rapid blood count. The hospital offers VIP services for a faster and more convenient way to receive medical services. All VIP staff speaks English. Registration and reception of VIP service visitors will take place on the 5th floor.
Das Hua Hin Hospital ist ein großes Stadtkrankenhaus, das ein umfassendes Leistungsspektrum bietet. Röntgen, Chirurgie, Traumatologie, schneller Bluttest. Das Krankenhaus bietet VIP-Services für eine beschleunigte und bequemere Möglichkeit, medizinische Leistungen in Anspruch zu nehmen. Alle VIP-Supportmitarbeiter sprechen Englisch. Die Registrierung und der Empfang der VIP-Servicebesucher finden im 5. Stock statt.
L'hôpital de Hua Hin est un grand hôpital de la ville qui offre une gamme complète de services. Radiographie, chirurgie, traumatologie, prise de sang rapide. L'hôpital offre des services VIP pour une option accélérée et plus pratique pour obtenir des services médicaux. Tout le personnel d'assistance VIP parle anglais. L'enregistrement et l'accueil des visiteurs du service VIP ont lieu au 5e étage.
Больница Хуахина - это крупная городская больница, которая предоставляет полный спектр услуг. Рентген, хирургия, травматология, экспресс-анализ крови. Больница предлагает VIP-услуги для ускоренного и более удобного варианта получения медицинских услуг. Все сотрудники службы поддержки VIP говорят по-английски. Регистрация и прием посетителей VIP-обслуживания происходит на 5-м этаже.
โรงพยาบาลหัวหินเป็นโรงพยาบาลในเมืองใหญ่ที่ให้บริการอย่างครบวงจร X-ray, การผ่าตัด, บาดแผล, การตรวจเลือดอย่างรวดเร็ว โรงพยาบาลให้บริการวีไอพีสำหรับตัวเลือกที่รวดเร็วและสะดวกยิ่งขึ้นในการรับบริการทางการแพทย์ เจ้าหน้าที่ช่วยเหลือ VIP ทุกคนพูดภาษาอังกฤษได้ ลงทะเบียนและรับแขก VIP ที่ชั้น 5
华欣医院是一家提供全方位服务的大型城市医院。X光,外科,创伤科,快速验血。医院提供VIP服务,为获得医疗服务提供更快更方便的选择。所有VIP支持人员都会说英语。贵宾服务访客的登记和接待在5楼进行。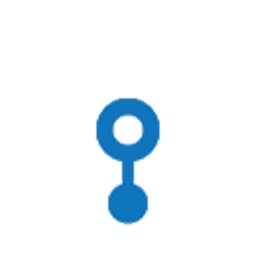 This section is about everything related to health care in Hua Hin | Thailand. Addresses and location on the city map of hospitals, dental clinics, private doctors' offices, laboratories for receiving various analyzes, cosmetology clinics and pharmacies. We hope that nothing will overshadow your stay in Hua Hin. But if there is still a need for medical assistance, you will find all the necessary information on our website. And do not neglect health insurance for yourself and your entire family, this is important !!