Upscale dental services. Dental diagnostics, digital dental tomography, panoramic and intraoral radiography, cosmetic dentistry, teeth whitening, prosthetics and much more.

Transfer from your location to Hua Hin or the surrounding area to the clinic is FREE !!! Open Mon-Fri 10 AM–8 PM
Gehobene zahnärztliche Leistungen. Zahndiagnostik, digitale Zahntomographie, Panorama- und Intraoralradiographie, kosmetische Zahnheilkunde, Zahnaufhellung, Prothetik und vieles mehr.

Der Transfer von Ihrem Standort nach Hua Hin oder Umgebung zur Klinik ist KOSTENLOS !!! Geöffnet Mo-Fr 10–20 Uhr
Services dentaires haut de gamme. Diagnostic dentaire, tomographie dentaire numérique, radiographie panoramique et intra-orale, dentisterie esthétique, blanchiment des dents, prothèses et bien plus encore.

Le transfert de votre emplacement à Hua Hin ou dans les environs jusqu'à la clinique est GRATUIT !!! Ouvert du lundi au vendredi de 10 h 00 à 20 h 00
Высококлассные стоматологические услуги. Стоматологическая диагностика, цифровая стоматологическая томография, панорамная и внутриротовая рентгенография, косметическая стоматология, отбеливание зубов, протезирование и многое другое.

Трансфер из вашего местоположения в Хуа Хин или его окрестностей в клинику БЕСПЛАТНЫЙ !!! Открыто: пн-пт с 10:00 до 20:00.
บริการทันตกรรมสุดหรู การวินิจฉัยทางทันตกรรม เอกซเรย์ฟันแบบดิจิตอล การถ่ายภาพรังสีแบบพาโนรามาและในช่องปาก ทันตกรรมเพื่อความงาม การฟอกสีฟัน การทำเทียม และอื่นๆ อีกมากมาย

บริการรับส่งจากที่ตั้งของคุณไปหัวหินหรือบริเวณใกล้เคียงมาที่คลินิก ฟรี !!! เปิด จันทร์-ศุกร์ 10.00 - 20.00 น.
高档牙科服务。牙科诊断,数字牙科断层扫描,全景和口腔内放射照相术,牙科美容,牙齿美白,修复等。

从您的位置到华欣或周围地区到诊所是免费的!!!开放时间:周一至周五上午10点至晚上8点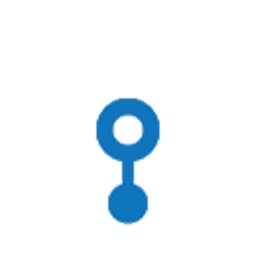 This section is about everything related to health care in Hua Hin | Thailand. Addresses and location on the city map of hospitals, dental clinics, private doctors' offices, laboratories for receiving various analyzes, cosmetology clinics and pharmacies. We hope that nothing will overshadow your stay in Hua Hin. But if there is still a need for medical assistance, you will find all the necessary information on our website. And do not neglect health insurance for yourself and your entire family, this is important !!