Dental Clinic Prasert provides professional dental care at a reasonable price. Professional cleaning, root canal treatment, crown and bridge, removable denture, dental implant, orthodontics, pedodontics. You can rely on us. The staff speaks English.


Open 8:30 AM – 8 PM.
Die Zahnklinik Prasert bietet professionelle Zahnpflege zu einem vernünftigen Preis. Professionelle Reinigung, Wurzelkanalbehandlung, Krone und Brücke, herausnehmbarer Zahnersatz, Zahnimplantat, Kieferorthopädie. Auf uns können Sie sich verlassen. Das Personal spricht Englisch.


Geöffnet von 8.30 bis 20.00 Uhr.
La Clinique Dentaire Prasert fournit des soins dentaires professionnels à un prix raisonnable. Nettoyage professionnel, traitement canalaire, couronne et bridge, prothèse amovible, implant dentaire, orthodontie. Vous pouvez compter sur nous. Le personnel parle anglais.


Ouvert de 8h30 à 20h.
Стоматологическая клиника Prasert предоставляет профессиональную стоматологическую помощь по разумной цене. Профессиональная чистка, лечение корневых каналов, коронки и мостовидные протезы, съемные протезы, зубные имплантаты, ортодонтия. Ты можешь положиться на нас. Персонал говорит по-английски.


Открыто с 8:30 до 20:00.
คลินิกทันตกรรมประเสริฐให้การดูแลทันตกรรมอย่างมืออาชีพในราคาที่เหมาะสม ทำความสะอาดมืออาชีพ รักษาคลองรากฟัน ครอบฟันและสะพานฟัน ฟันปลอมถอดได้ รากฟันเทียม จัดฟัน คุณสามารถพึ่งพาเราได้ พนักงานพูดภาษาอังกฤษได้


เปิด 8.30 – 20.00 น.
Prasert牙科诊所以合理的价格提供专业的牙科护理。专业清洁,根管治疗,冠桥,可摘义齿,牙种植,正畸。你可以信赖我们。工作人员讲英语。

开放时间:上午8:30–晚上8:00。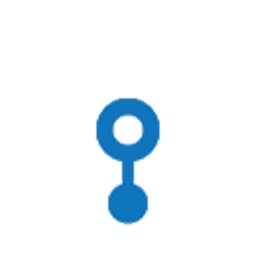 This section is about everything related to health care in Hua Hin | Thailand. Addresses and location on the city map of hospitals, dental clinics, private doctors' offices, laboratories for receiving various analyzes, cosmetology clinics and pharmacies. We hope that nothing will overshadow your stay in Hua Hin. But if there is still a need for medical assistance, you will find all the necessary information on our website. And do not neglect health insurance for yourself and your entire family, this is important !!