Do you want to become more beautiful or take a course of treatment? Hua Hin Rajdhevee Clinic offers comprehensive treatment for acne, freckles, scars, hair removal, using recommendations for homeostasis to keep skin balanced and maintain lasting and lasting beauty.
Möchten Sie schöner werden oder sich behandeln lassen? Die Hua Hin Rajdhevee Clinic bietet eine umfassende Behandlung von Akne, Sommersprossen, Narben und Haarentfernung mit Empfehlungen zur Homöostase, um die Haut im Gleichgewicht zu halten und dauerhafte Schönheit zu erhalten.
Envie de devenir plus belle ou de suivre une cure ? La clinique Hua Hin Rajdhevee propose un traitement complet pour l'acné, les taches de rousseur, les cicatrices, l'épilation, en utilisant des recommandations pour l'homéostasie pour garder la peau équilibrée et maintenir une beauté durable et durable.
Хотите стать красивее или пройти курс лечения? Клиника Хуа Хин Радждеви предлагает комплексное лечение прыщей, веснушек, шрамов, удаление волос с использованием рекомендаций по гомеостазу для поддержания баланса кожи и сохранения стойкой и стойкой красоты.
คุณต้องการที่จะสวยขึ้นหรือเข้ารับการรักษาหรือไม่? หัวหิน ราชเทวีคลินิก ให้บริการรักษาสิว ฝ้า กระ รอยแผลเป็น กำจัดขนอย่างครบวงจร โดยใช้คำแนะนำสำหรับการรักษาสมดุลเพื่อให้ผิวมีความสมดุลและรักษาความงามที่ยั่งยืน
你想变得更漂亮还是接受一个疗程?华欣Rajdhevee诊所提供全面治疗痤疮,雀斑,疤痕,脱毛,使用建议的内稳态,以保持皮肤平衡,保持持久和持久的美丽。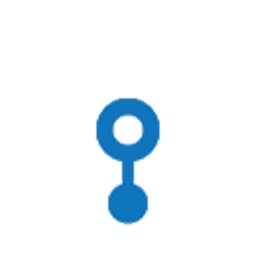 This section is about everything related to health care in Hua Hin | Thailand. Addresses and location on the city map of hospitals, dental clinics, private doctors' offices, laboratories for receiving various analyzes, cosmetology clinics and pharmacies. We hope that nothing will overshadow your stay in Hua Hin. But if there is still a need for medical assistance, you will find all the necessary information on our website. And do not neglect health insurance for yourself and your entire family, this is important !!