Pongsak Medical Clinic in Hua Hin specializes in cosmetology and general treatment. The clinic uses new technologies and advanced innovations to effectively meet your needs. A wide selection of diverse cosmetic programs and medical products.
Die Pongsak Medical Clinic in Hua Hin ist auf Kosmetik und allgemeine Behandlung spezialisiert. Die Klinik verwendet neue Technologien und fortschrittliche Innovationen, um Ihre Bedürfnisse effektiv zu erfüllen. Eine große Auswahl an vielfältigen Kosmetikprogrammen und Medizinprodukten
La clinique médicale Pongsak à Hua Hin est spécialisée dans la cosmétologie et le traitement général. La clinique utilise de nouvelles technologies et des innovations de pointe pour répondre efficacement à vos besoins. Une large sélection de divers programmes cosmétiques et produits médicaux.
Медицинская клиника Понгсак в Хуахине специализируется на косметологии и общем лечении. В клинике используются новые технологии и передовые инновации для эффективного удовлетворения ваших потребностей. Широкий выбор разнообразных косметических программ и медицинских товаров.
คลินิกแพทย์พงษ์ศักดิ์ในหัวหินเชี่ยวชาญด้านความงามและการรักษาทั่วไป คลินิกใช้เทคโนโลยีใหม่และนวัตกรรมขั้นสูงเพื่อตอบสนองความต้องการของคุณอย่างมีประสิทธิภาพ โปรแกรมเครื่องสำอางและผลิตภัณฑ์ทางการแพทย์ที่หลากหลาย
华欣的庞塞医疗诊所专门从事美容和一般治疗。诊所采用新技术和先进的创新技术,有效地满足您的需求。各种各样的化妆品和医疗产品。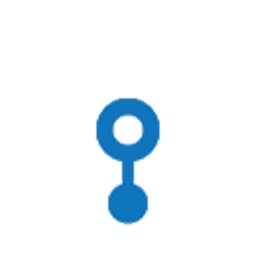 This section is about everything related to health care in Hua Hin | Thailand. Addresses and location on the city map of hospitals, dental clinics, private doctors' offices, laboratories for receiving various analyzes, cosmetology clinics and pharmacies. We hope that nothing will overshadow your stay in Hua Hin. But if there is still a need for medical assistance, you will find all the necessary information on our website. And do not neglect health insurance for yourself and your entire family, this is important !!