SPA InterContinental is a great place for wellness therapy if you want to detox, relax or just get a toning massage. Experienced therapists will help you choose the perfect set of procedures for body, face, beauty and choose the best type of massage. The spa is located on the premises of the InterContinental.
SPA InterContinental ist ein großartiger Ort für eine Wellnesstherapie, wenn Sie sich entgiften, entspannen oder einfach nur eine Muskelmassage erhalten möchten. Erfahrene Therapeuten helfen Ihnen bei der Auswahl der perfekten Verfahren für Körper, Gesicht, Schönheit und der Auswahl der besten Massageart. Das Spa befindet sich auf dem Gelände des InterContinental.
Le SPA InterContinental est un endroit idéal pour une thérapie de bien-être si vous souhaitez vous désintoxiquer, vous détendre ou simplement obtenir un massage tonifiant. Des thérapeutes expérimentés vous aideront à choisir l'ensemble parfait de procédures pour le corps, le visage, la beauté et à choisir le meilleur type de massage. Le spa est situé dans les locaux de l'InterContinental.
SPA InterContinental - отличное место для оздоровительной терапии, если вы хотите детоксикации, расслабления или просто тонизирующего массажа. Опытные терапевты помогут подобрать идеальный комплекс процедур для тела, лица, красоты и выбрать лучший вид массажа. Спа находится на территории отеля InterContinental.
SPA InterContinental เป็นสถานที่ที่ดีเยี่ยมสำหรับการบำบัดสุขภาพหากคุณต้องการดีท็อกซ์ผ่อนคลายหรือรับบริการนวดปรับสี นักบำบัดที่มีประสบการณ์จะช่วยคุณเลือกชุดขั้นตอนที่สมบูรณ์แบบสำหรับร่างกายใบหน้าความงามและเลือกประเภทของการนวดที่ดีที่สุด สปาตั้งอยู่ในสถานที่ของ InterContinental
SPA InterContinental -如果你想排毒、放松或只是做一次爽肤按摩,这是一个很好的健康治疗场所。经验丰富的治疗师将帮助您选择一套完美的身体、面部、美容程序,并选择最佳的按摩方式。水疗中心位于洲际酒店内。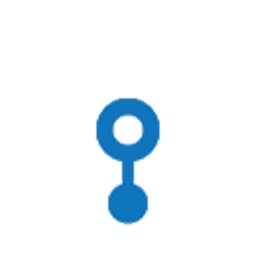 Health and Beauty in Hua Hin
Legendary Thai spas and massage techniques that will give you an incredible boost of energy. Professional manicure studios, your photo with a glass of cocktail in hand must be flawless !! Beauty treatments and the best hairdressing in beauty salons. The best tattoo artists will gladly fulfill all your desires and highlight your individuality.