The beautiful and cozy Salon 94 Hua Hin is located in the city center and offers its clients a range of hair care and treatment procedures. The salon employs professionals who will select and make you the haircut of your dreams. It is also possible to color, highlight or tone your hair.
Der schöne und gemütliche Salon 94 Hua Hin befindet sich im Stadtzentrum und bietet seinen Kunden eine Reihe von Haarpflege- und Behandlungsverfahren. Der Salon beschäftigt Fachleute, die Sie auswählen und zum Haarschnitt Ihrer Träume machen. Es ist auch möglich, Ihre Haare zu färben, hervorzuheben oder zu straffen.
Le beau et confortable Salon 94 Hua Hin est situé dans le centre-ville et propose à ses clients une gamme de soins capillaires et de traitements. Le salon emploie des professionnels qui sélectionneront et vous feront la coupe de cheveux de vos rêves. Il est également possible de colorer, mettre en valeur ou tonifier vos cheveux.
Красивый и уютный Salon 94 Hua Hin расположен в центре города и предлагает своим клиентам широкий спектр процедур по уходу и лечению волос. В салоне работают профессионалы, которые подберут и сделают вам стрижку вашей мечты. Также возможно окрашивание, мелирование или тонирование волос.
Salon 94 Hua Hin ที่สวยงามและสะดวกสบายตั้งอยู่ในใจกลางเมืองและให้บริการดูแลเส้นผมและขั้นตอนการรักษาที่หลากหลายแก่ลูกค้า ร้านเสริมสวยมีพนักงานมืออาชีพที่จะคัดเลือกและทำให้คุณเป็นทรงผมในฝันของคุณ นอกจากนี้ยังสามารถทำสีไฮไลต์หรือโทนสีผมของคุณได้
美丽舒适的美发沙龙94华欣位于市中心,为客户提供一系列的头发护理和治疗程序。沙龙聘请专业人士,他们将选择和使你的发型你的梦想。它也可以颜色,突出或色调你的头发。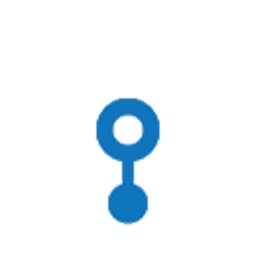 Health and Beauty in Hua Hin
Legendary Thai spas and massage techniques that will give you an incredible boost of energy. Professional manicure studios, your photo with a glass of cocktail in hand must be flawless !! Beauty treatments and the best hairdressing in beauty salons. The best tattoo artists will gladly fulfill all your desires and highlight your individuality.